WAYS TO HONOUR THOSE WHO HAVE PASSED
Your wedding day is set to be one of the most emotional days in your life. If you have to miss someone you would have loved to have had there with you, it becomes even more emotional. But there are many ways you can honour that special person on your big day.
Add a photo of him or her to your bridal bouquet
Including a deceased family member in your bridal bouquet is a beautiful way to have that special person with you during the day.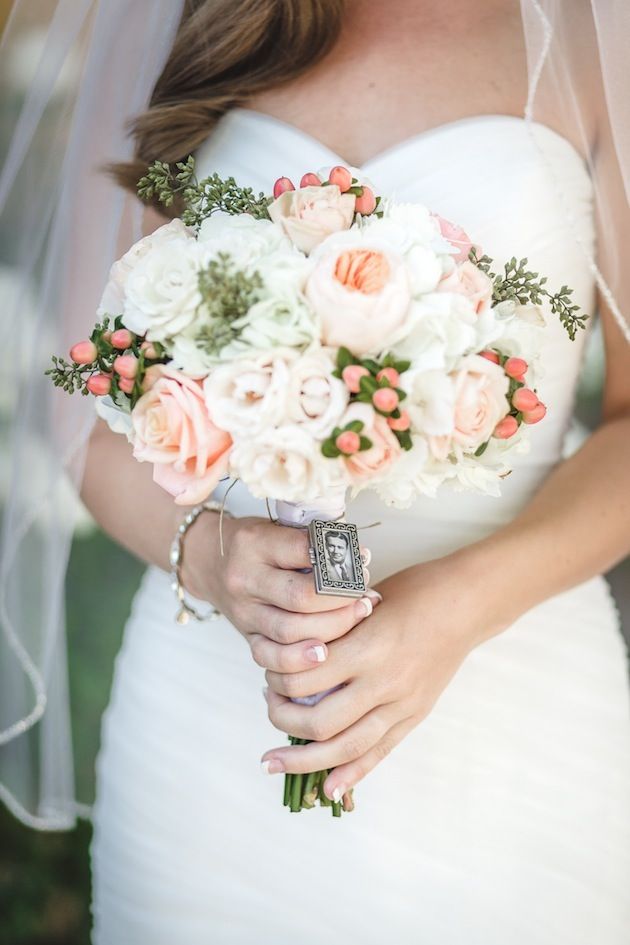 The groom can also wear a photo in his shirt or waistcoat
Same goes for the groom, why not carry a photo of that special someone on your shirt or in your waistcoat? You can also sew a photo on the inside of your waistcoat.
Add something personal to your bridal bouquet
Did your mother have a favourite flower? Why not add this in your bouquet. Did she have a favourite pair of earrings? You can pin them in aswell. Or did your grandmother have a signature dress? Why not wrap some fabric around the base of your bouquet. Did your dad always wear a tie? Wrap the tie around the base. There are so many ways to personalise your wedding bouquet, providing you with more comfort when walking down the aisle, as a piece of your deceased loved one is there with you.
Save a seat at the ceremony
A very popular way of honouring a deceased family member is reserving a seat at the ceremony. Make this visual by adding some flowers, placing a framed photo or adding a personal belonging.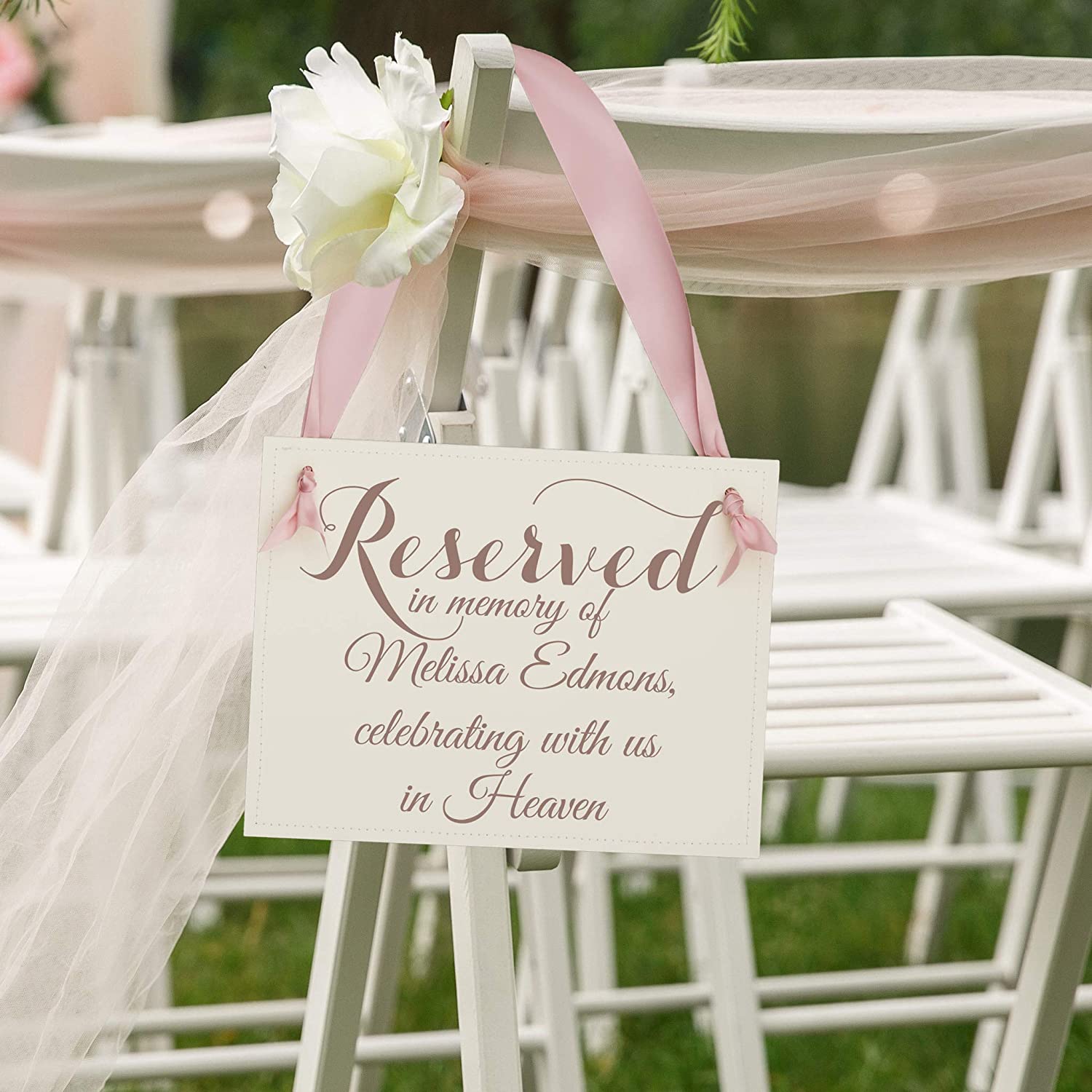 Create a memory table
Here you can place photos, special texts or poems and even serve their favourite drinks or snacks. You can also light candles here or scatter petals of their favourite flower. Choose a quiet location, away from the party, where your guests can be in private.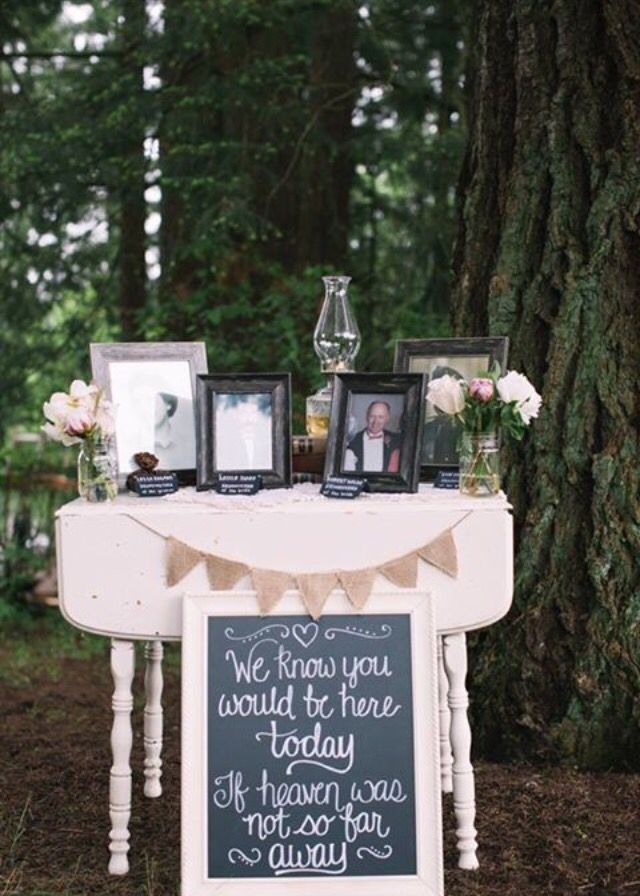 Make a toast in their honour
Share some great memories and tell fun stories, and maybe share some great advice he or she gave you.
Have the wedding celebrant or priest name who is not there, but who should be
Tell your wedding celebrant to include a few words on all who is not present, but forever in your hearts. You can also add their names or photos in your ceremony booklet or program.
Dedicate a dance or play their favorite record
Father-daughter or mother-son dances are a featured tradition at weddings, but often not possible. If your mother or father is deceased why not ask another family member to dance that special dance with you, and play your deceased mother or father's favourite song while doing it.
Release a balloon
Releasing balloons is a beautiful gesture, it can be viewed as a release of grief and a celebration of life. You can personalize the balloons with messages, poems, pictures or special notes.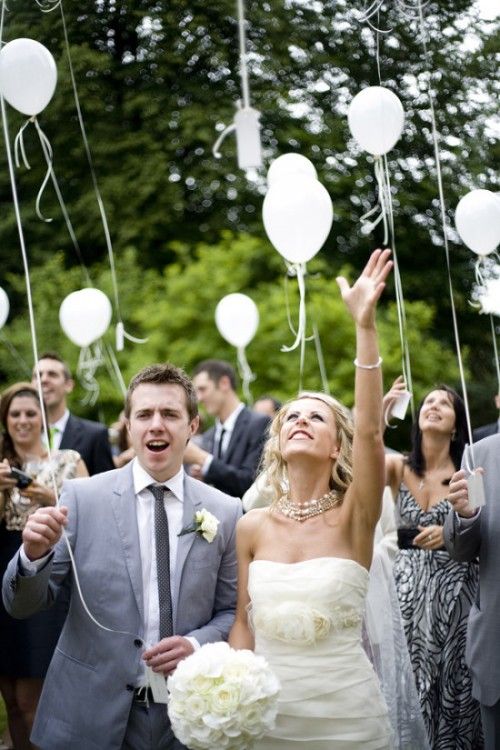 And finally, my favourite:
Create a wind chime with his or her name or a text/poem with a special meaning on it. Every time it catches wind, the chime will remind you of him or her. And in that way, you know that special person is there with you.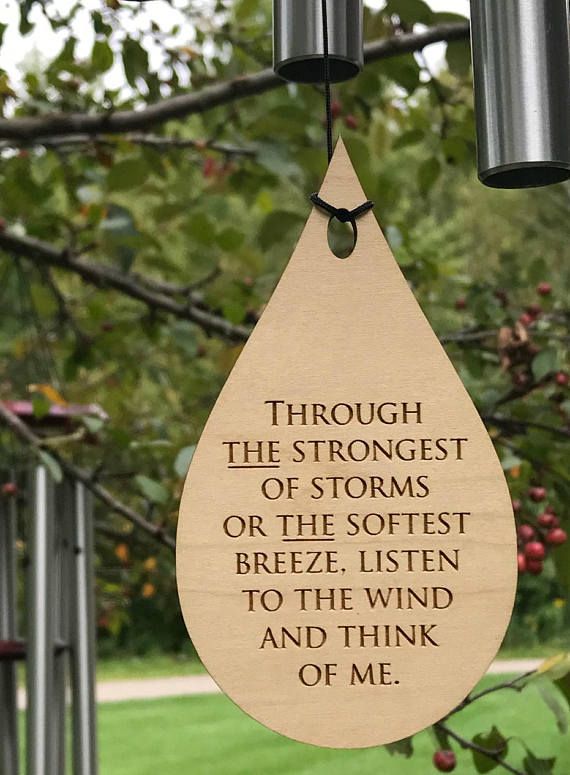 Follow us on Facebook for more wedding tips and tricks: Click here!
_________________
Alexandra Haesen
Weddings by Ann Leneghan
Photography: Pinterest
More posts you might like...