Welcome to Weddings by Ann Leneghan
Making Lanzarote Wedding dreams come true
My name is Ann, (originally from Ireland, Laois) founder and manager of Weddings by Ann Leneghan.
Our team has over 30 years experience in Hotel, Restaurant and Events Management.
Being the first wedding planner on the island having our first wedding in August 1994, and since then having helped over 3,000 couples with their wedding plans, you can be assured that you are in safe hands here on Lanzarote.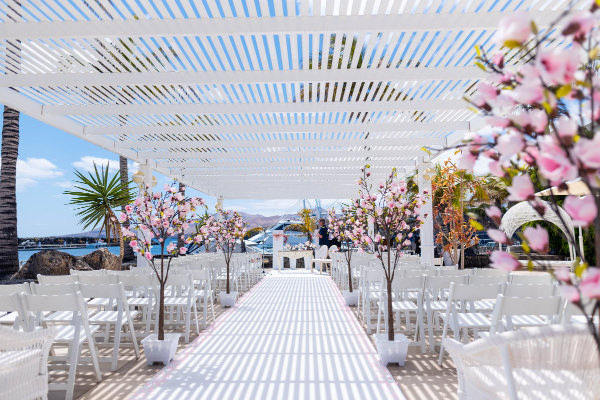 Testimonials
Joanne & David Lowley
What a lovely lady and great service we had from Ann. We had the most amazing blessing in playa bastion xx She makes you feel so comfortable and cannot do enough for you and your day xx My husband and I would definitely recommend her xxxx All the best Ann and once again thank you so much!
Judith Derwin
I cannot express how much Ann and her crew look after their clients. It is definitely 5* service and cannot do enough for anyone! She made my special day so easy and enjoyable and will go above and beyond for you! Thank you again xx
Louise & Patrick McLoughlin
Got married last Saturday in costa calero all organized by Ann she's an absolute queen can't do enough for any1, our day was out of this world ran perfect and every1 had a ball, the whole wedding party could not speak more highly of Ann they loved her, myself and Patrick would like to thank you for making our day 1 to remember ❤️ and you never know you may get more bookings from our group
Ann & Kenneth Trindles
Ann was our wedding planner back in 2007 everything was perfect stress free couldn't recommend ann and her team highly enough had the best time would recommend anyone thinking of getting married in lanzarote to book ann as you will not be disappointed!
Rebekah & Dominic Robins
Ann looked after us last week for our intimate wedding on the beach at playa bastion and I can't recommend her enough. She is professional and looks after every detail, nothing is too much hassle for her and she takes a huge interest in you as a couple. Ann is friendly and warm, she feels like a friend from the moment you meet her and puts you at ease immediately.
Sophia & Duncan Cintas
Ann was our wedding planner back in October 2011 and I can't believe I've never left her a review before now. Ann was amazing from start to finish, right from the first day we met her a year before our wedding all the way up to our wedding day. Ann covered every detail from flowers, to steaming our dresses, to setting up the beach area, pushing our 2 year old round in her pushchair and also sewing a guests ripped dress. If you're thinking of getting married in Lanzarote then Ann is your lady!
Lida & Ronan Hertel
Ann was our wedding planner and celebrant for our wedding in August in Playa Blanca. Ann is just a lovely warm human being that was a pleasure to have around. She put us in touch with fantastic vendors, decorated the wedding fabulously and sorted our pre-wedding and post-wedding outings. We would not change a thing about our special day, it really was perfect apart.... could we do it all over again:) Thank you! Lida and Ronan ( and Stella and Luna, our treasures) xxx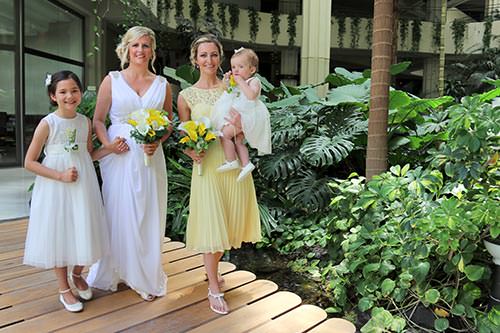 Lanzarote isn't just a honeymoon destination, why not have your wedding ceremony here too. 
Within 4 hours of the UK & Ireland, Lanzarote is a popular choice for weddings abroad. The island is very accessible with many low-cost airlines offering daily flight connections, making the destination affordable for friends and family to fly out and be part of your special day.
We also have a fantastic range of accommodation available from self-catering apartments & villas to 5* hotels.
A selection of our wedding venues