Lanzarote, the island we call home, is the furthest North-East of the Canary Islands. It´s known for its volcanoes, vineyards and old fishing villages.
It has 3 main tourist resorts: Puerto del Carmen, Playa Blanca and Costa Teguise.
We offer a wide range of wedding venues in all of these resorts, on top of that we have exclusive vineyards, fincas and museums on offer to create the most unique wedding day here on the island of Lanzarote. 
The majority of weddings in Lanzarote are actually wedding blessings, where the legal aspect of your marriage has been completed with a civil ceremony in your country of residence.
Most couples elect to have a traditional style ceremony with a wedding celebrant in a beautiful setting or in a mock church conducted by either an Anglican Priest or a Humanist Celebrant. 
Contact us to discuss your wedding requirements, you can rely on our team of experienced professionals to ensure your perfect wedding ceremony.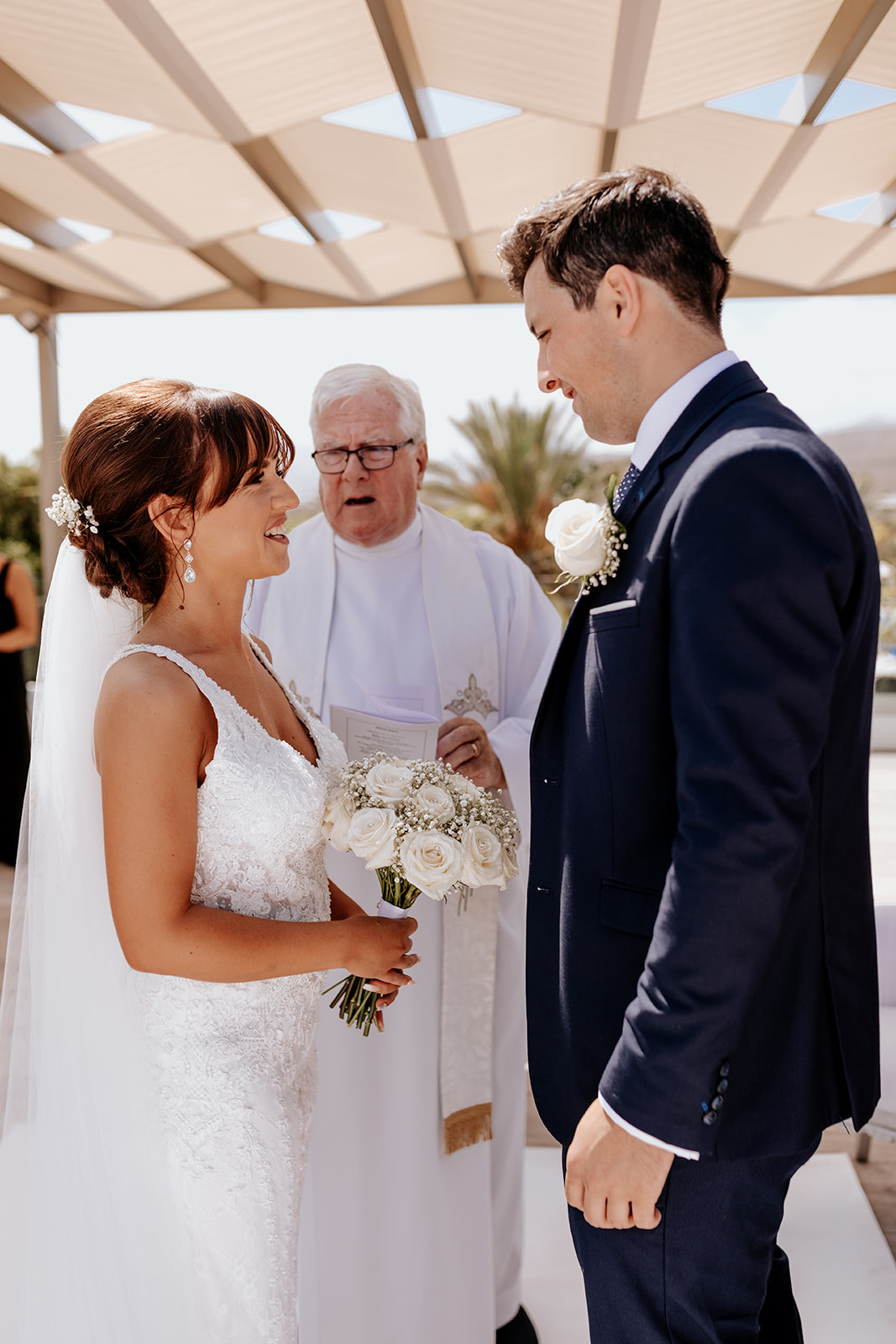 Hotel Costa Calero / Alejandro Diaz Photography