HOW TO CHOOSE THE PERFECT WEDDING PHOTOGRAPHER
Choosing your wedding photographer is the most important decision to make. There is no do-over here. These are the photos you'll be looking at for the rest of your lives, and also your children and grandchildren will cherish these photos throughout their lives.
Step 1: Choose a style
GET INSPIRED! Check out Pinterest, Instagram or any other social media pages and search for wedding photographers. Decide on a style you both like. This could be classic photography, formal/posed portraits, black and white, dramatic or maybe you prefer informal with a burst of colour. You don't have to pick just one style of photography, as photographers often mix styles. But if there's a style which you love, make sure you choose a photographer to suit that style.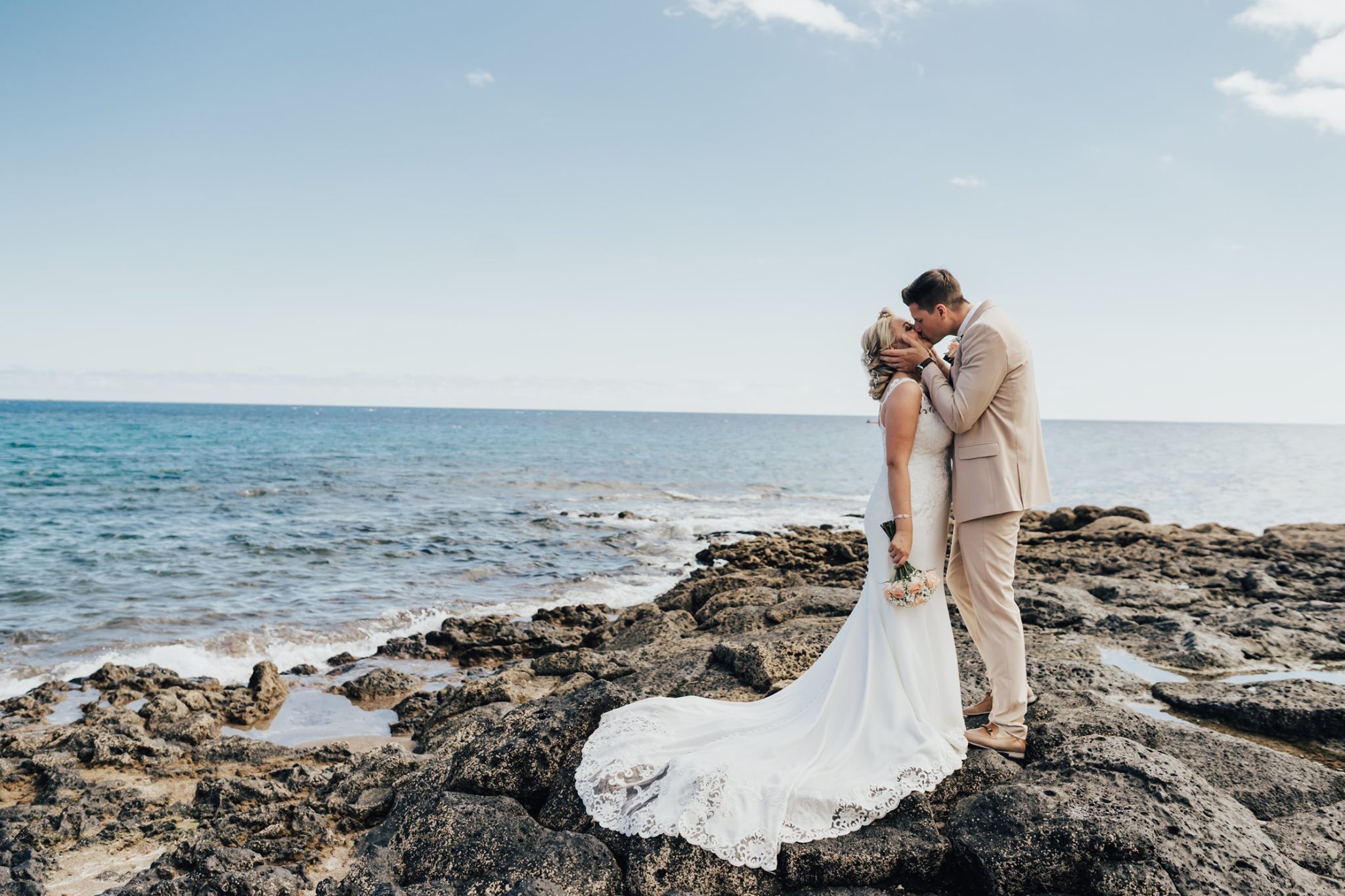 Rebecca Carpenter - U.K. based photographer
Step 2: Meet a few photographers
Ask your wedding planner to arrange a few meetings with photographers whom style you like. It's always nice to meet your potential photographer in person, to see if your personalities match. You can discuss venue, wedding styling and what style of photography you like. Bring some photos you like, or save them onto your phone, so you can show your favourites. Photographers will always have more work to show you on their laptop and can bring an album with them so you can see the end result also. It's very important to see a full gallery of a wedding instead of just seeing the best of the best! Make sure you ask to see photos of a similar venue, for example: The lighting will be different at a beach ceremony compared to an indoor venue.
Step 3: Hire a photographer locally or bring one from home?
When bringing a photographer from back home you have the advantage of being able to meet him or her at home. You might even know them in person and know that their work is excellent. Another advantage is there will be no language barrier. But when your photographer has never visited the area, they might "play safe". Travelling to a new location is exciting, but they have a job to do. This doesn't mean you won't get beautiful photographs, but maybe not that extra as a local photographer can deliver.
A photographer who lives and works in the destination you're getting married at knows the area very well. Timelines are very important on wedding days and a local photographer will know exactly how long it takes to get from point A to point B. He or she will also know secret places to shoot your couple shots away from your venue. Another advantage is that he or she will know the other wedding vendors, as they have probably worked at many events together. On the other hand, will the photographer be able to communicate well with you in your language? And if you wish to meet your photographer in person before deciding, you will have to travel to do so.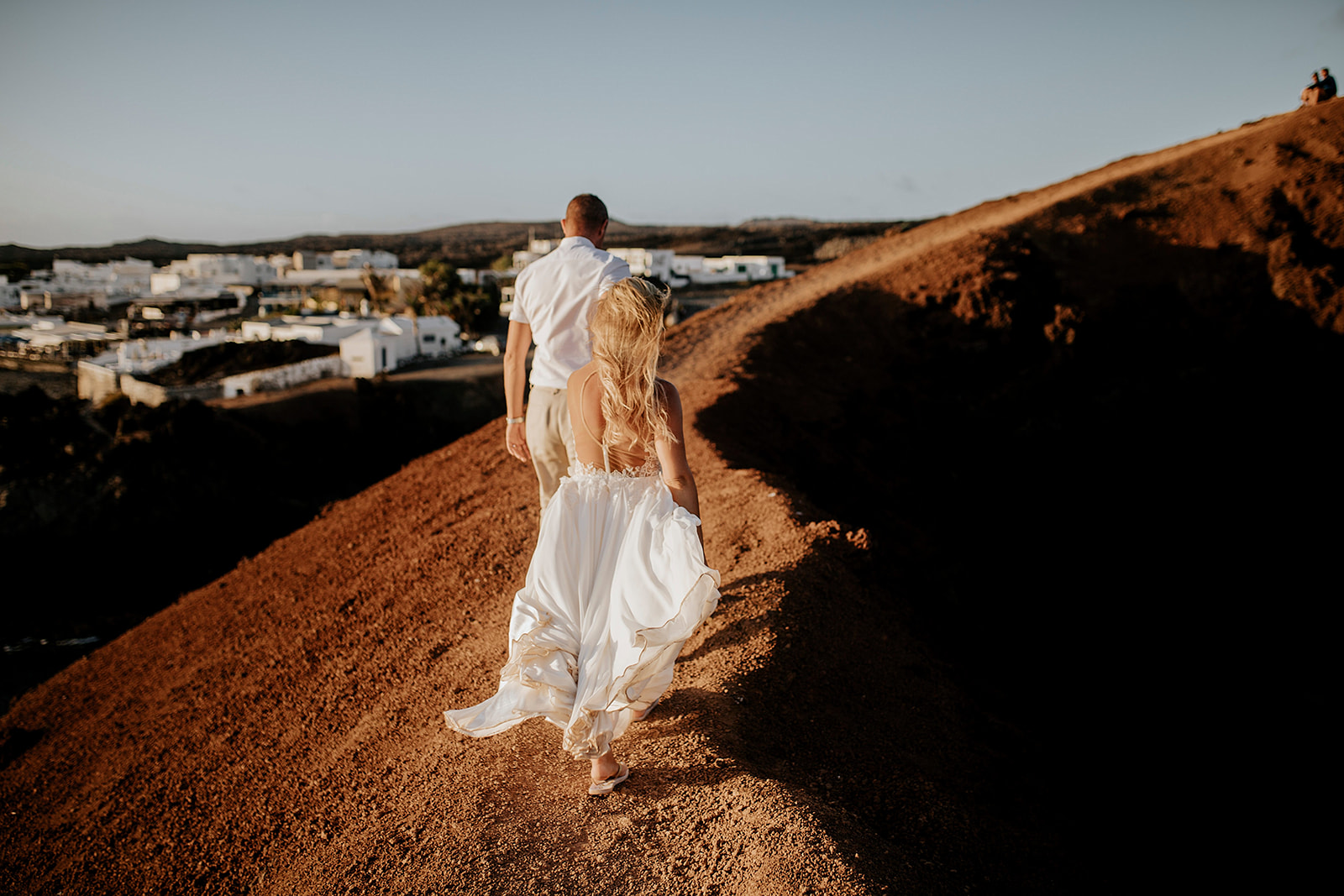 Alejandro Diaz - Lanzarote based photographer
Step 4: Compare packages
When meeting the photographer make sure to discuss what is included in the basic package. How many hours of coverage is included? How many photos will you roughly receive? How much does the album cost? How about the extra's like an engagement shoot? Will you get the photos in high resolution or low resolution? Will the photographer remain the rights to the images or will I be able to get prints yourself? When having a large number of guests, why not check if there is a possibility on having a second shooter.
Step 5: Decide on your photographer
After having followed the above 4 steps, you will hopefully have found your ideal wedding photographer. Make sure your wedding planner sends your photographer a day-of timeline and a list of all the important family situations, as in divorced parents etc. A good wedding planner will also set up a meeting a few days before the wedding to go over every detail such as what images you really want taken (from bridesmaids' pics to family portraits) and what you really don't want.
Weddings by Ann Leneghan-Lanzarote
More posts you might like...