Self serve stations have been extremely popular over the past couple of years, and we love it! We thought we'd share our top 10 favourites with you.
Bagel brunch
This is a simple and easy way to feed a group of guests. Ideal for after an early ceremony. Your guests can have fun preparing their own bagels. Fresh bagels can be presented in a fun way and your guests can choose from all the different spreads, cheeses and hams. Add in some fruit salad and bubbles and you've got an ideal brunch!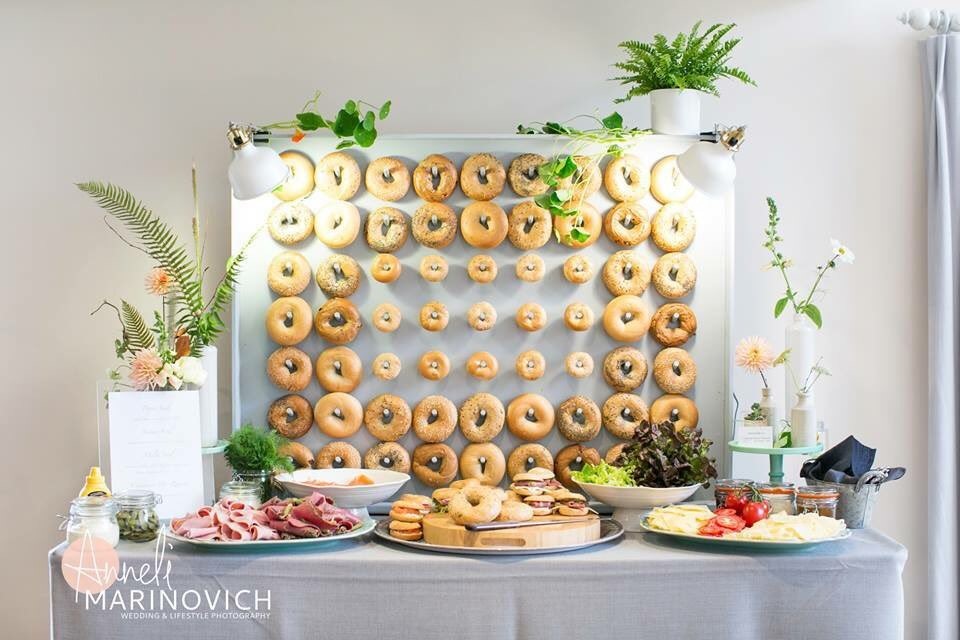 Coffee and hot chocolate
These are great when having a winter wedding! Add fun signage as 'Baby it's cold outside' and let your guests top up their hot chocolate with whipped cream, biscuits, chocolate chips, mini marshmallows, cinnamon sticks and caramel sauce! Your guests will feel like a kid in a sweet store!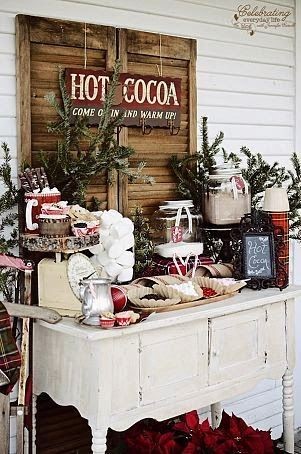 Whiskey and cigars
Let's be honest. Grooms don't always have that much to say when it comes to weddings, and we often see lots going on for the bride and her girlfriends … but not so much for the men. That's why we absolutely love the idea of a "man cave". A little corner with a separate bar where the men can enjoy a glass of whiskey and smoke a good cigar.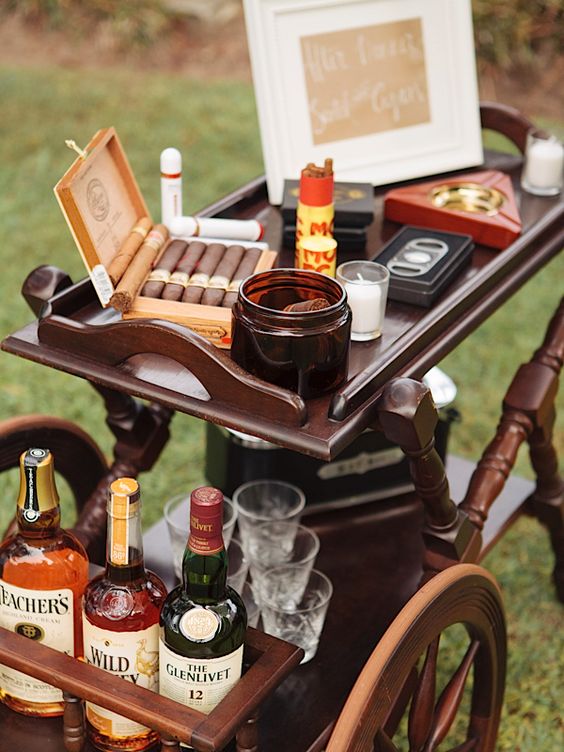 Pizza
Another favourite is a pizza station. This is perfect for a late-night snack. When everyone's up dancing and partying the night away, some might start to get a little peckish.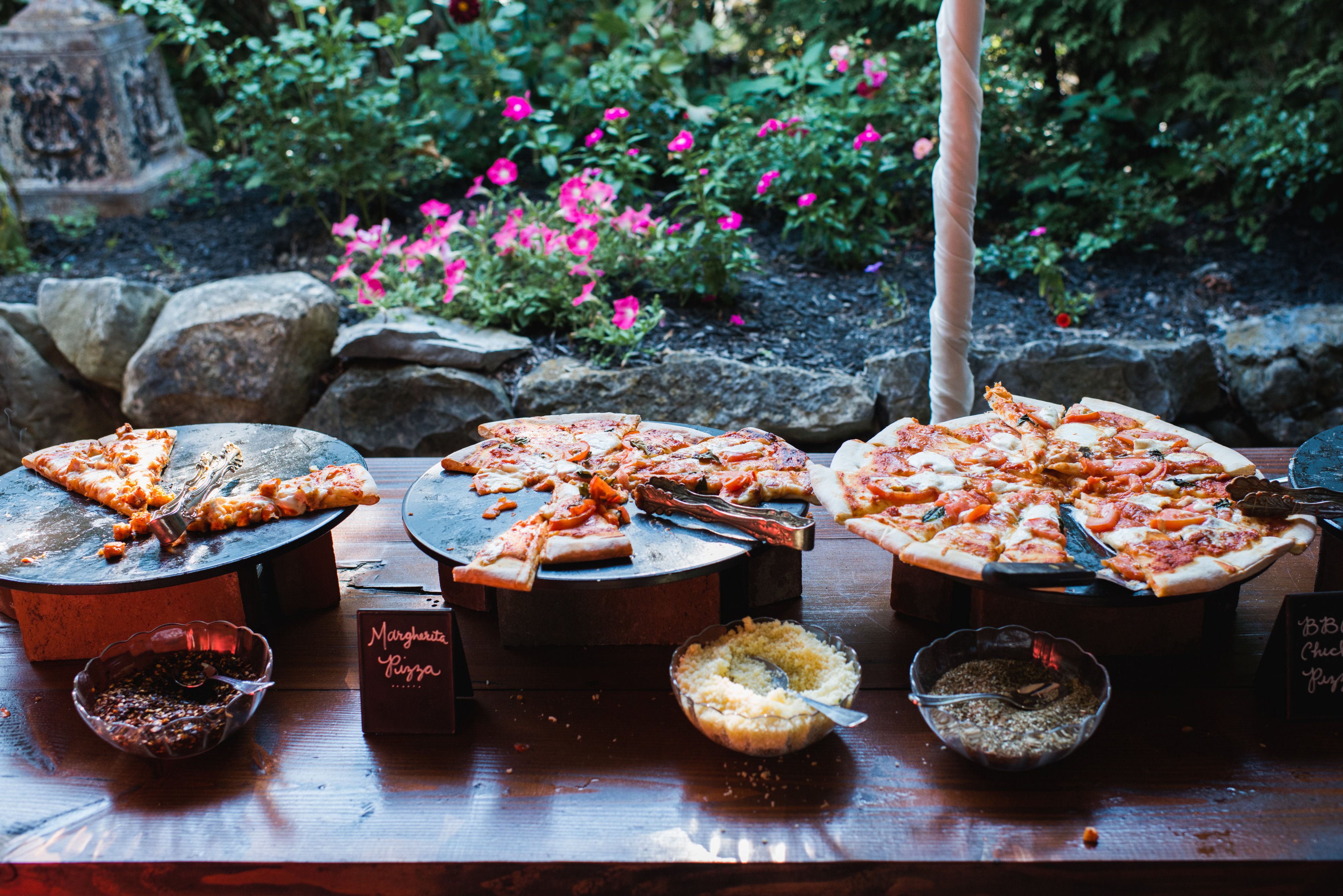 Sweet table
This one must have been the most popular one we've seen. We had a sweet table at almost every wedding last year. That doesn't make it less fun though. Think of marshmallows, candy, cupcakes, lollypops and donuts. And believe me, we see as many adults coming for sweets as kids!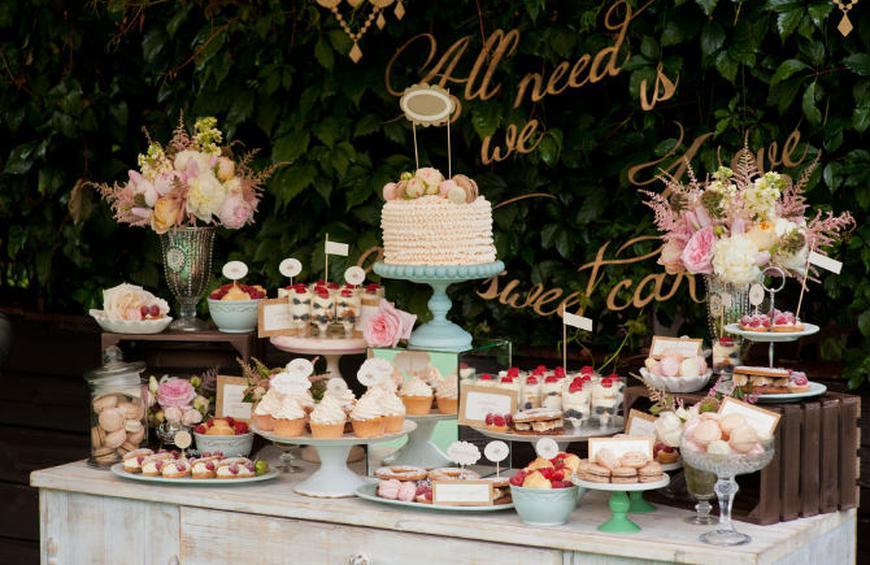 Bread and cheese
As a savoury person I would for sure have this at my wedding. Different types of bread and salted crackers, served along cheeses and cured hams. Some grapes and figs … my mouth is watering just from typing this.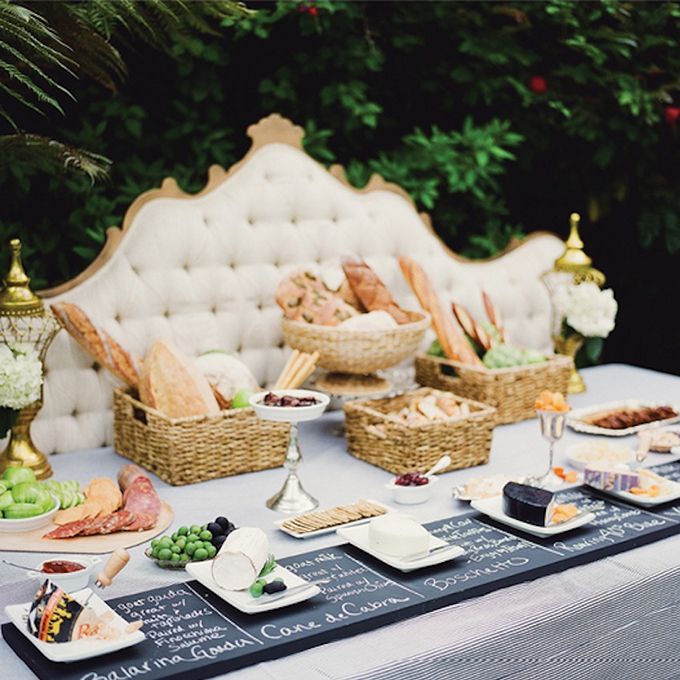 Signature drink
A popular one amongst our young couples, the signature drink station. Especially fun when it's a cocktail, as in this case your guests can make your favourite drink themselves.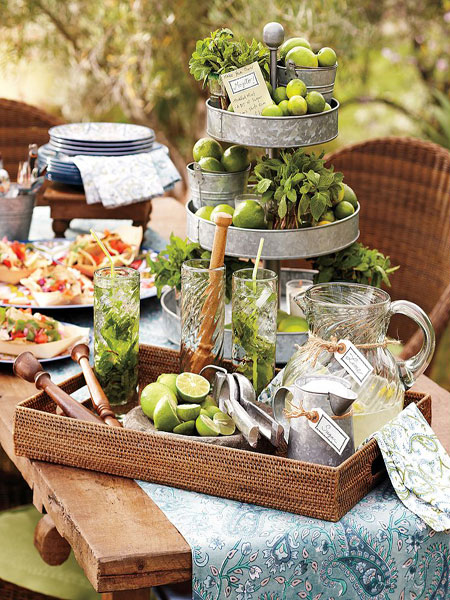 Pretzels
Who doesn't love pretzels?! The trendiest way to display the pretzels is on a stand with hooks with them hanging on. Pretzels are perfect for a late-night snack as they can be covered in sugar and chocolate, but also go perfect with pepperoni and parmesan cheese. Here your guest can choose between sweet and savoury. Or maybe have a bit of both!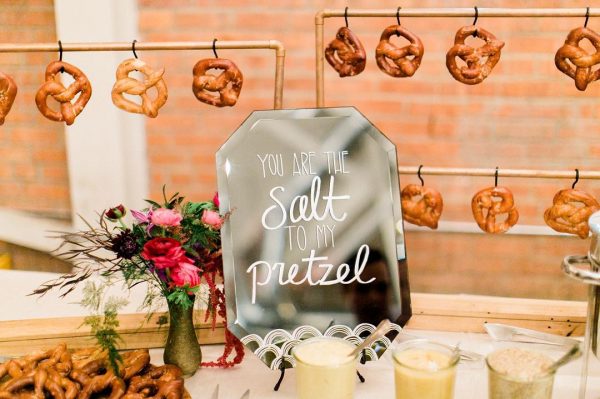 Popcorn
A popcorn bar is a fun, inexpensive and delicious treat. You can create a popcorn bar with any spices and toppings, or keep it simple with just a few popcorn varieties. It's also a really fun party decor!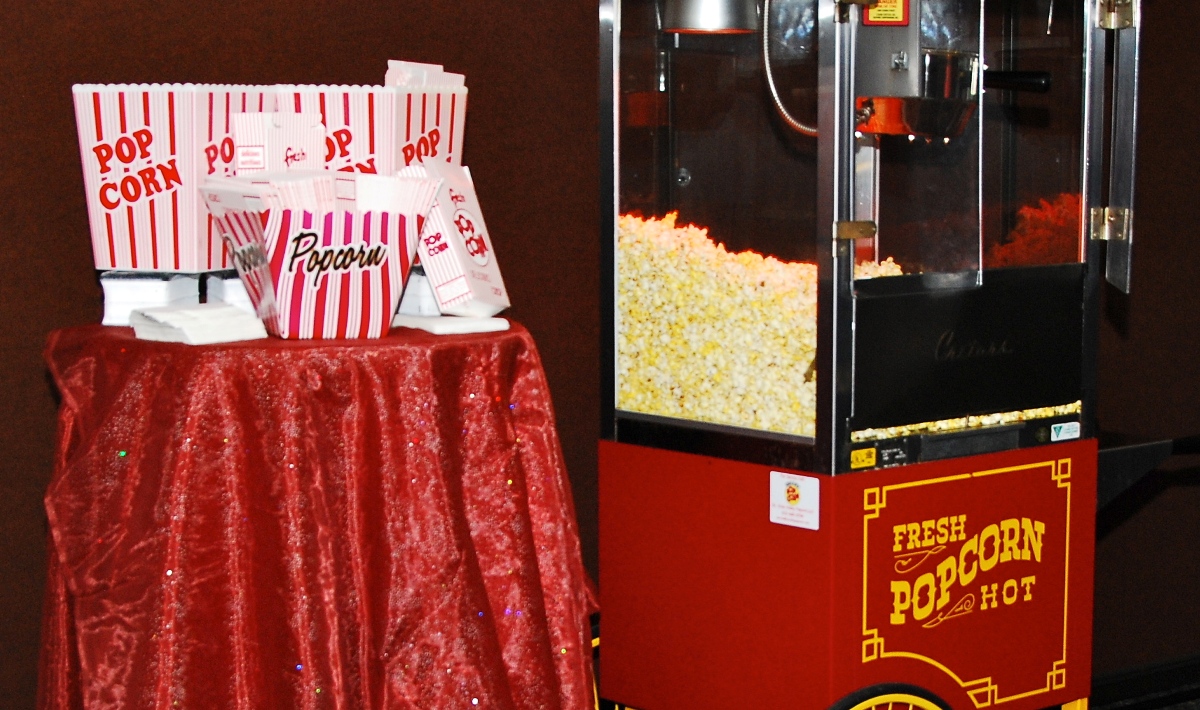 Churros
As we are in Spain, why not opt for a typical Spanish treat. Churros are delicious and you can create a fun bar where your guests can dip them in chocolate or top them up with sugar, nuts, cinnamon sugar or fruit dips.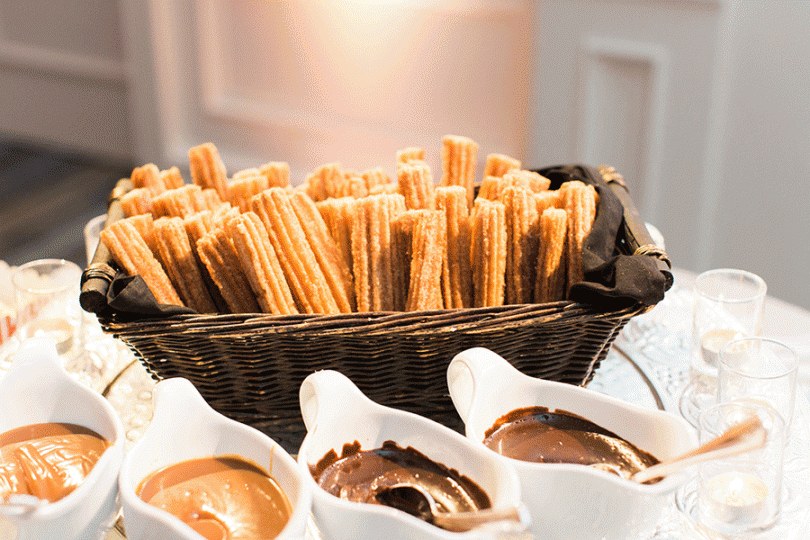 Alexandra Haesen -Weddings by Ann Leneghan
Photography: Pinterest
More posts you might like...