Choosing Bridesmaids dresses
This is sometimes a real stress, not only for the Bride but also on her best friends, sisters who have accepted the honour of being Bridesmaids on such a special day. But what to do about those dresses?
Do you have nightmares about being asked to wear a fluffy, flouncy, frilly number? Do you have a particular style and wouldn't be found dead in anything like the above? And blue or pink just doesn't go with your hair and skin colour?
And of course, after all it's NOT your day you don't want to appear to be a Diva. Why not chuck out the rule book and go for different colours and styles.
Not all Bridesmaids are the same shape, size and skin colour, that's what makes us all unique…we're not in a "one size fits all" world, so it makes sense to choose colours that will compliment them and this will only add to the wonderful photos on the day…and happy Bridesmaids make a happy Bride…
Here's a few tips/ideas on how to mix and match without breaking the bank or looking like you've been dragged through a ditch backwards
1. As the Bride think about how you would like to look and feel as a Bridesmaid …this will throw a completely different slant on things and hopefully help you in your decisions
2. Instead of looking at Bridal shops for Bridesmaids dresses, think outside the box…how about Zara, Topshop, BooHoo, Asos, Very.co.uk
3. Stick to your budget, don't be tempted to over-spend
4. Consider where the wedding is taking place… if the wedding is in a Church there may be a stricter dress code. If a destination wedding consider short rather than full length
5. Get input from your Bridesmaids and tie the look together with accessories, belts, jewellery, shoes etc. Sometimes "less is more"
6. Remember skin tone and hair colour… You could mix and match colours that blend together such as Rose Gold, Blush Pink and Apricot…different tones to compliment varying skin tones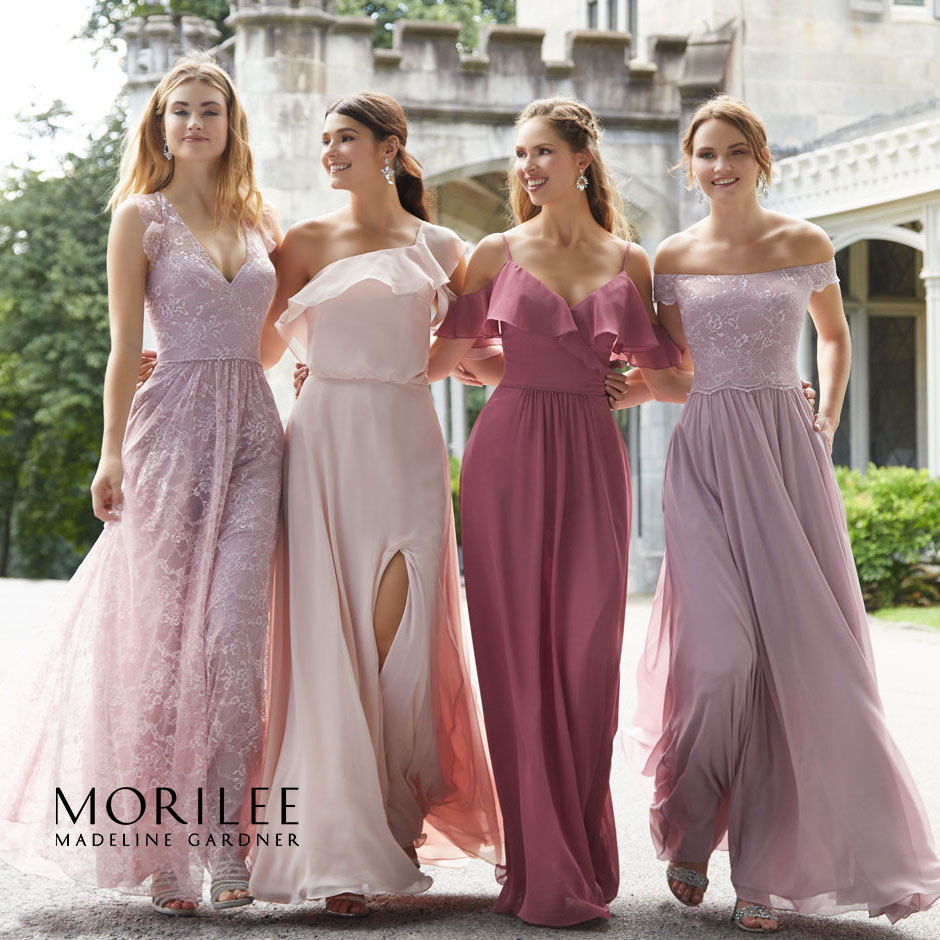 7. Dresses always look best and sit better if lined…most will come with a satin lining…consider replacing the lining with a cotton fabric instead, it's cooler and won't stick to the body
8. Opt for flattering styles…A-line dresses are amazing and flatter all body shapes. Let the dresses show off their personalities, fun, funky, classic, conservative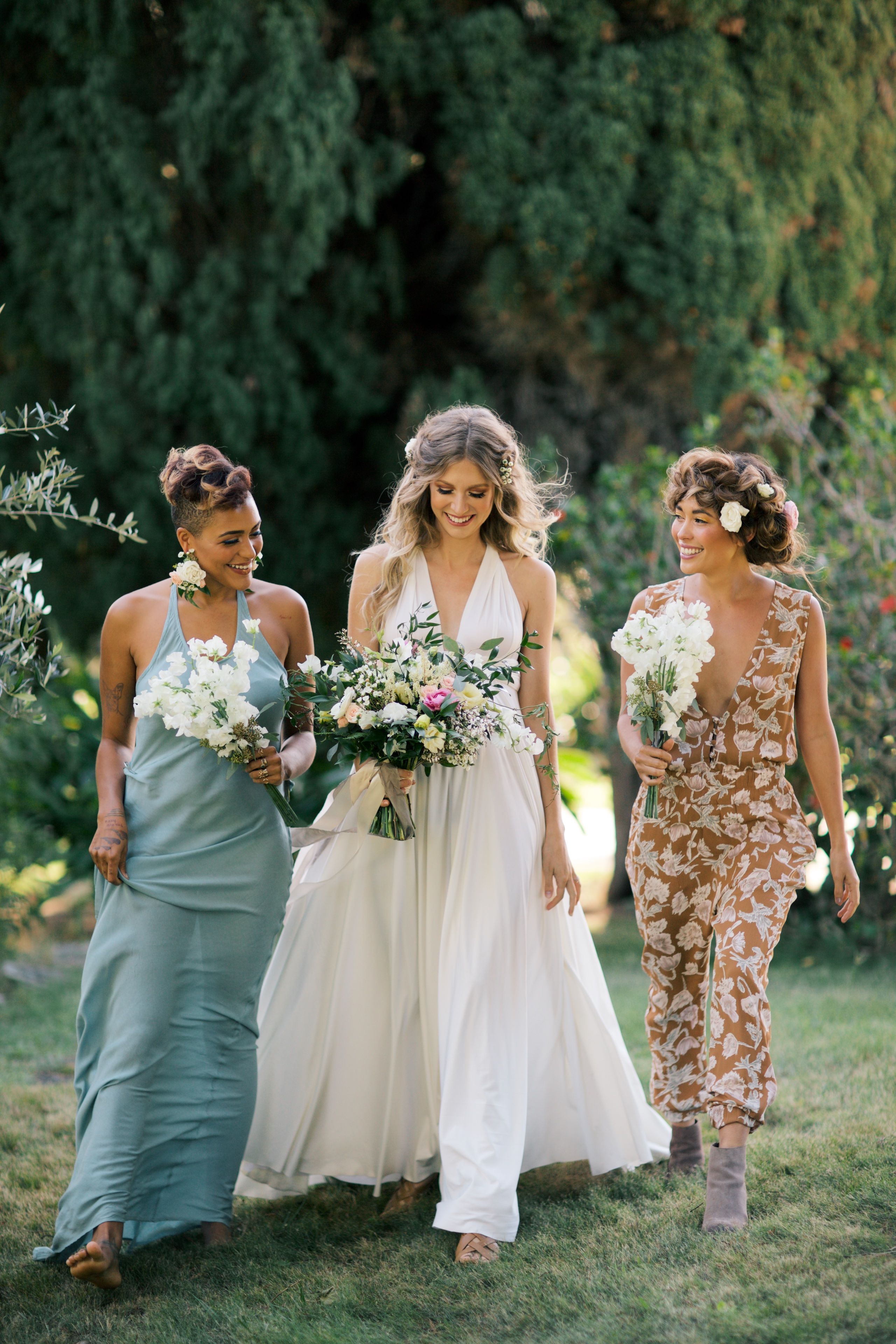 See some more ideas on https://www.pinterest.es/aleneghan/bridesmaid-dresses/