When deciding on what to do about your guestbook, think about what theme you have set for your wedding. Your guestbook should be creative and personal, and should fit the mood of the wedding. If you're having a classic style wedding, have a classic wedding guestbook. But if you're looking for something a little different here are some fun ideas for you:
Polaroid photo guestbook
Let your guests have fun creating photos at your wedding and sticking them into your guest book or hanging them up on a photo wall. Here you can have a photobooth and guestbook all in one!
Infinity Dream Mirror offer this service on the Canary Islands. Have a look on their FB page: Click here!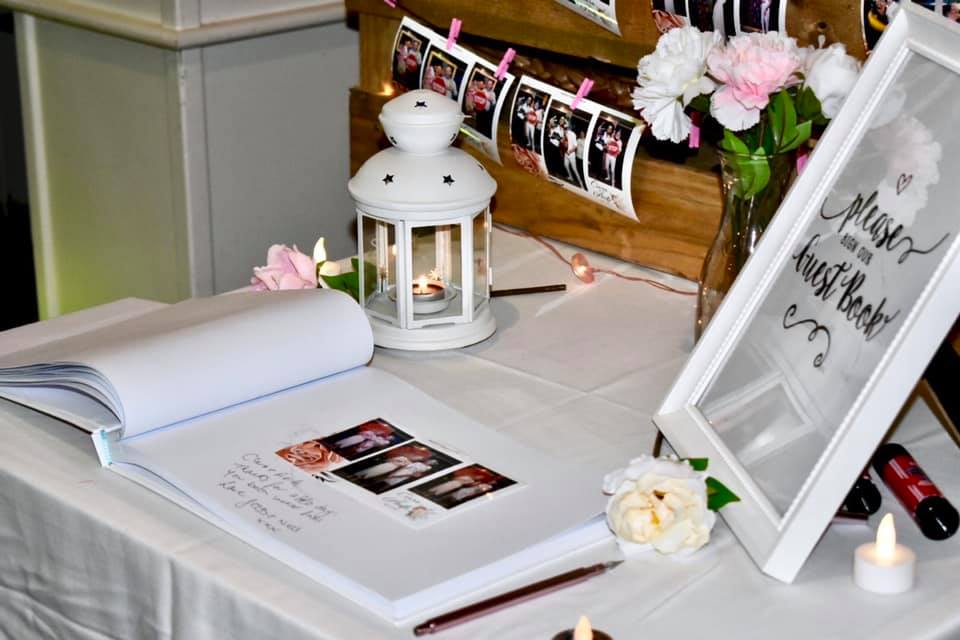 Message in a bottle
Let your guests write you a private messages and stick them into a bottle. You can read all the special messages on your first anniversary.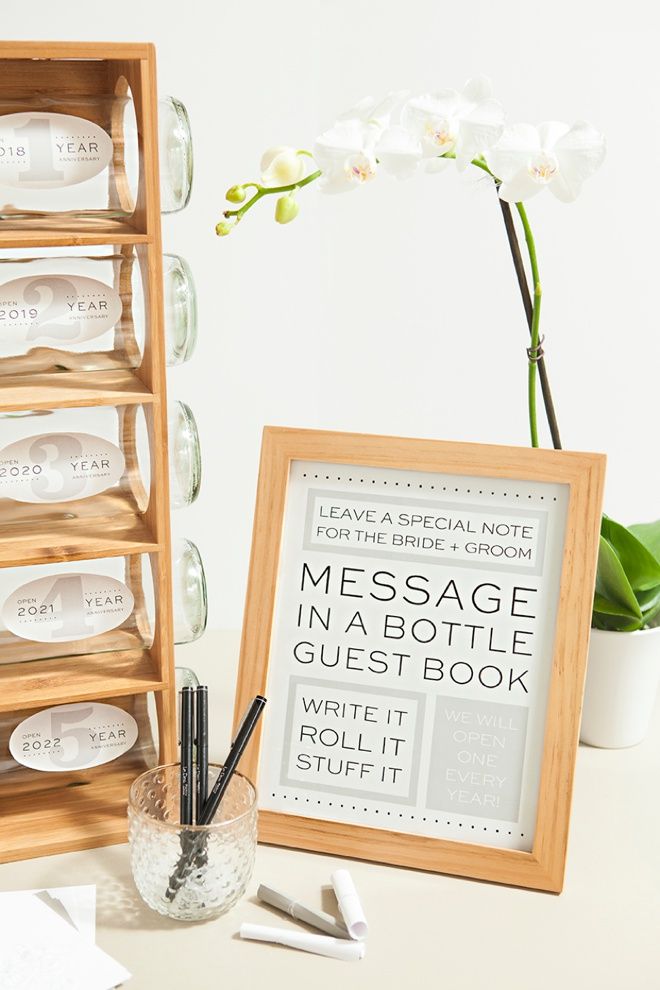 Photo: Pinterest
For the record
If you both are music lovers, I love this idea of signing a record as a guestbook.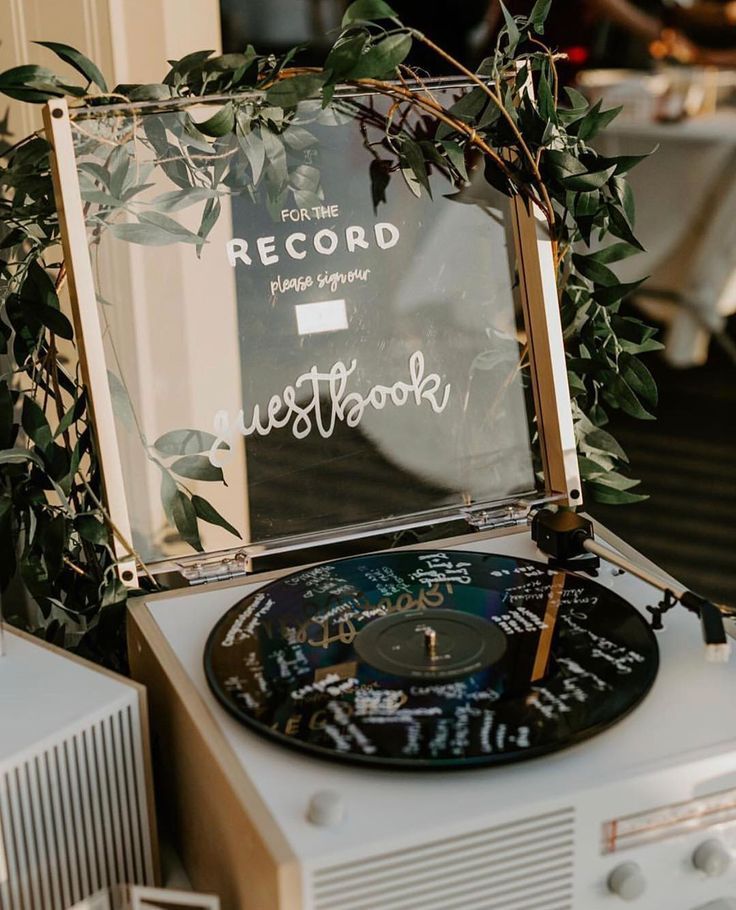 Photo: Pinterest
Eco-friendly guestbook
If you're thinking of having an eco-friendly wedding and want to ditch all the paper, why not have all your guests sign a terracotta plant pot you really like. You can use the plant pot, filled with succulents or another plant, as decoration in your house.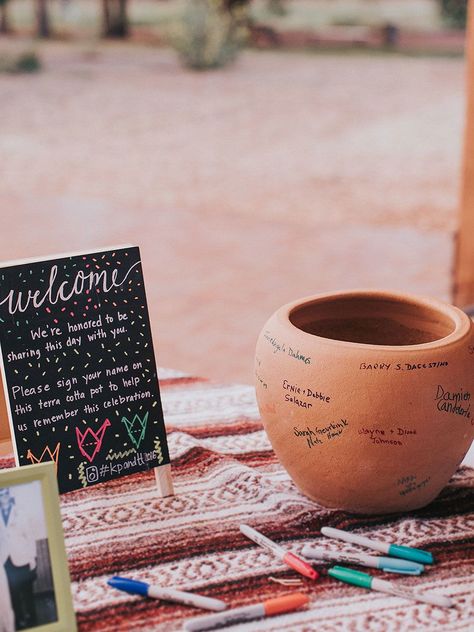 Photo: The Knot
Surfboard
Perfect when having a beach themed wedding. It's a great piece of decoration in your house after the big day too.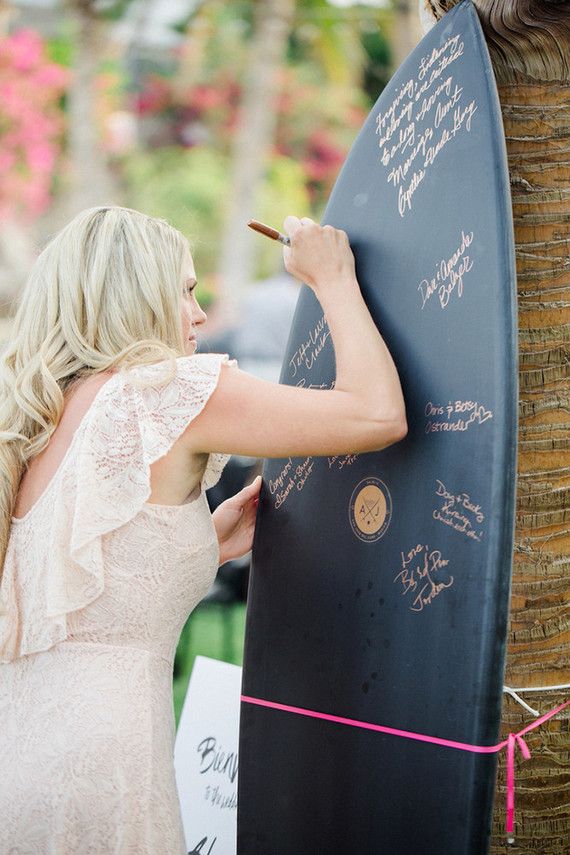 Photo: Pinterest


Globe guestbook
For the travellers, have everyone sign a globe. Here again, great home deco!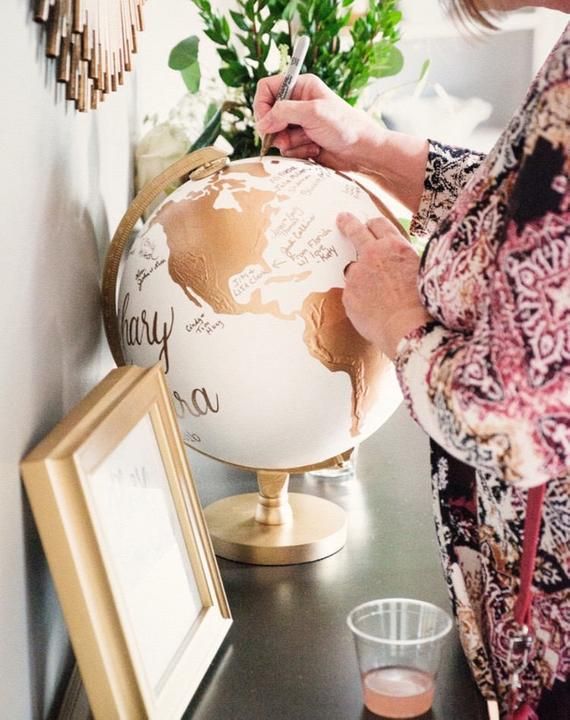 Photo: Pinterest

A puzzle piece guestbook
Such a fun game for the newlyweds! Put together all the puzzle pieces and read all the sweet messages while doing so. You can frame the puzzle and hang it up on the wall!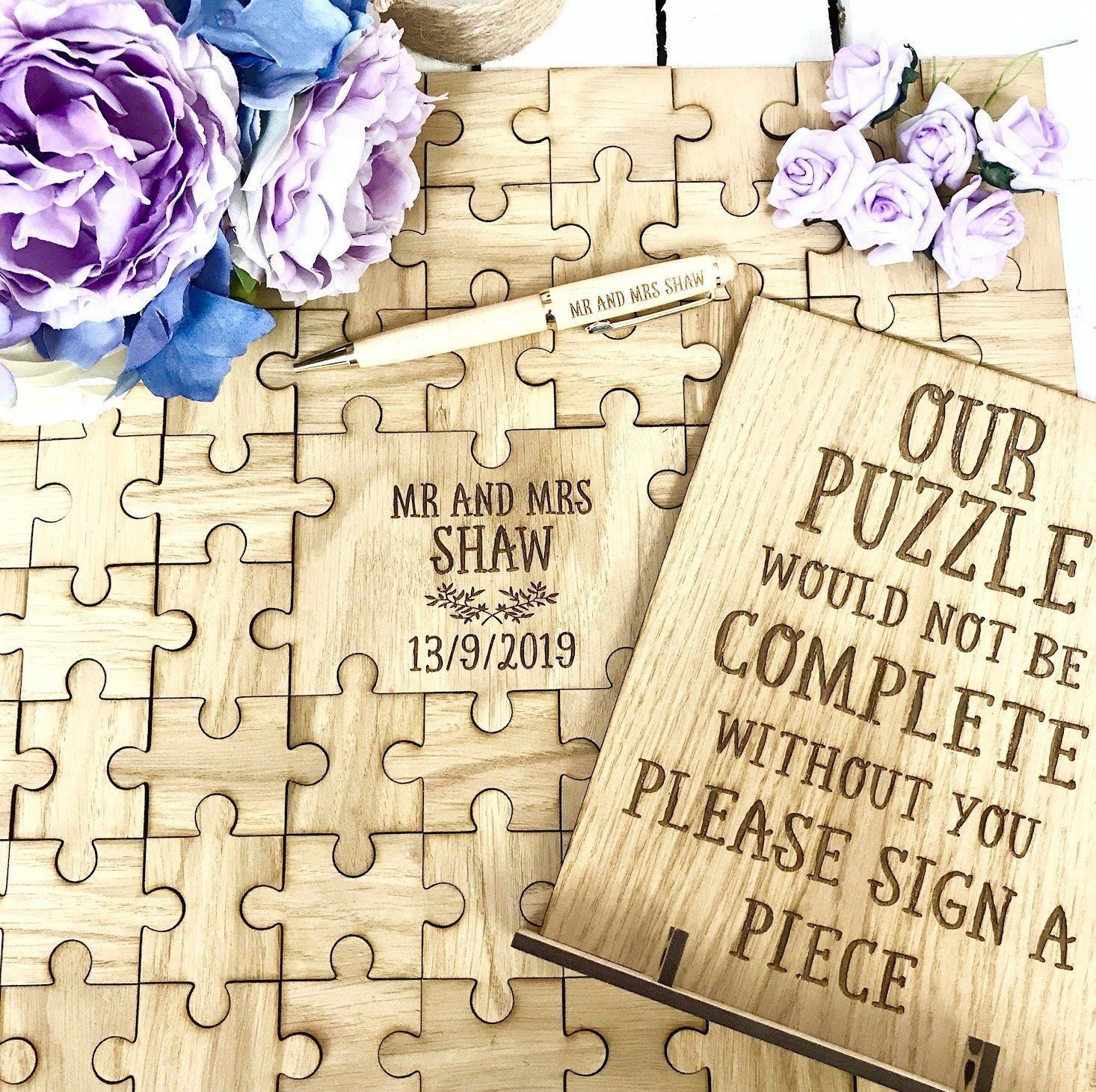 Photo: Pinterest
Alexandra Haesen
Weddings by Ann Leneghan
More posts you might like...