ALTERNATIVES TO WEDDING CAKES
A wedding cake and especially the cutting of is a big tradition at weddings. But times change, you can be a real sweet tooth and not like cake. Here are 10 great alternatives to the traditional wedding cake:
Donut Tower
We all love donuts. And you don't have to have them placed on a wall as a self-serving station, you can also pile them up, add stunning decorations and have them instead of a wedding cake!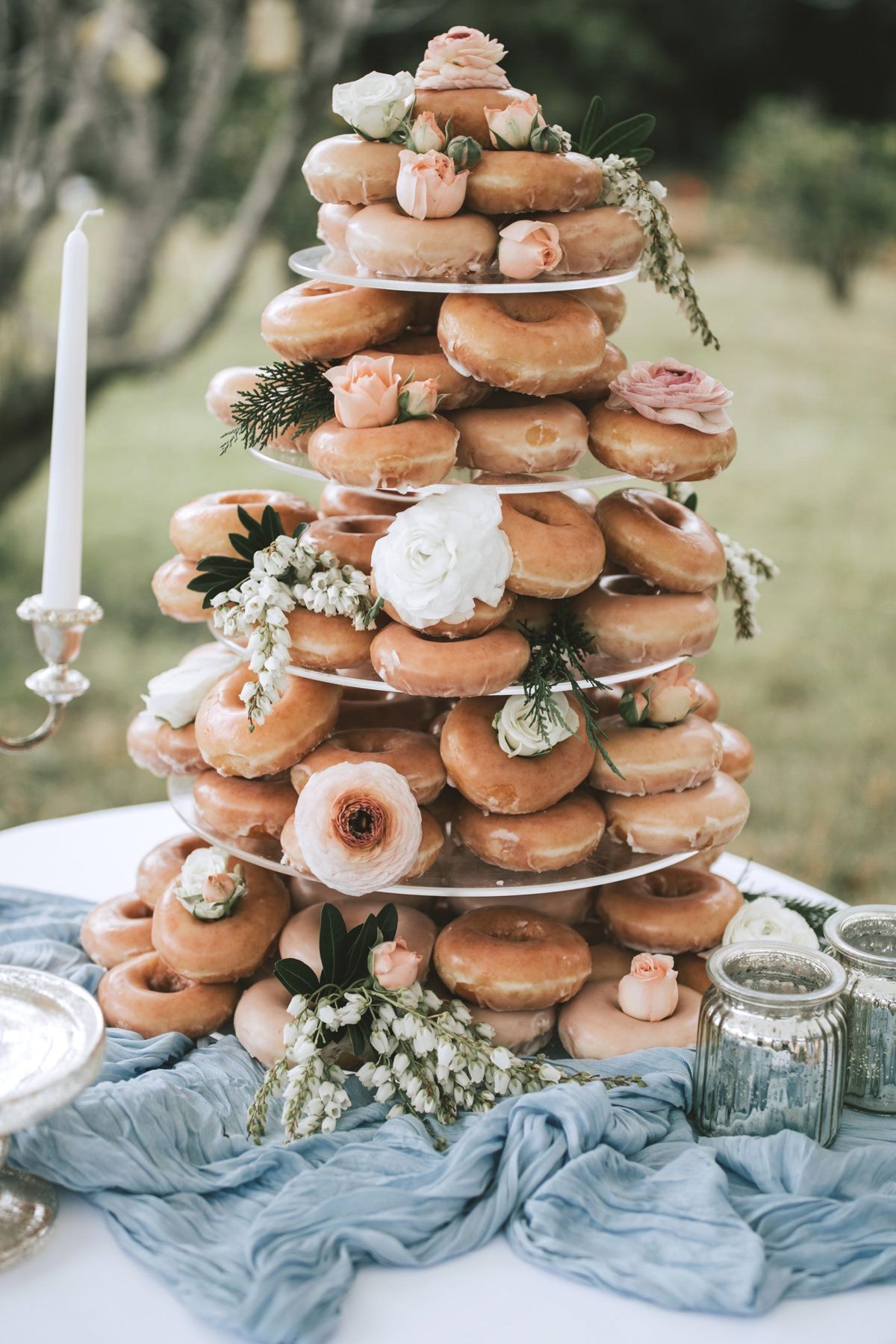 Cheese Wheel
For all of you who are more for savoury than sweet, a cheese wheel is the way to go! Add some crackers, different types of bread, fruits and figs and you've got yourself a yummy alternative.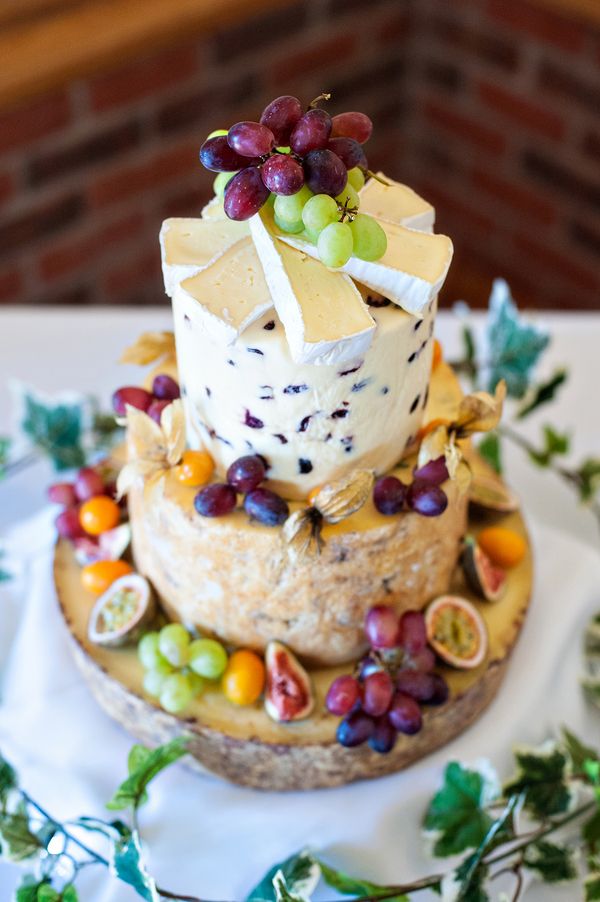 Wedding Biscuits and Cookies
Weddings biscuits and cookies can be made to suit your theme and are just adorable.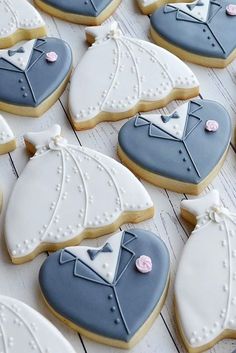 Macarons
Why not go for a beautiful macaron cake?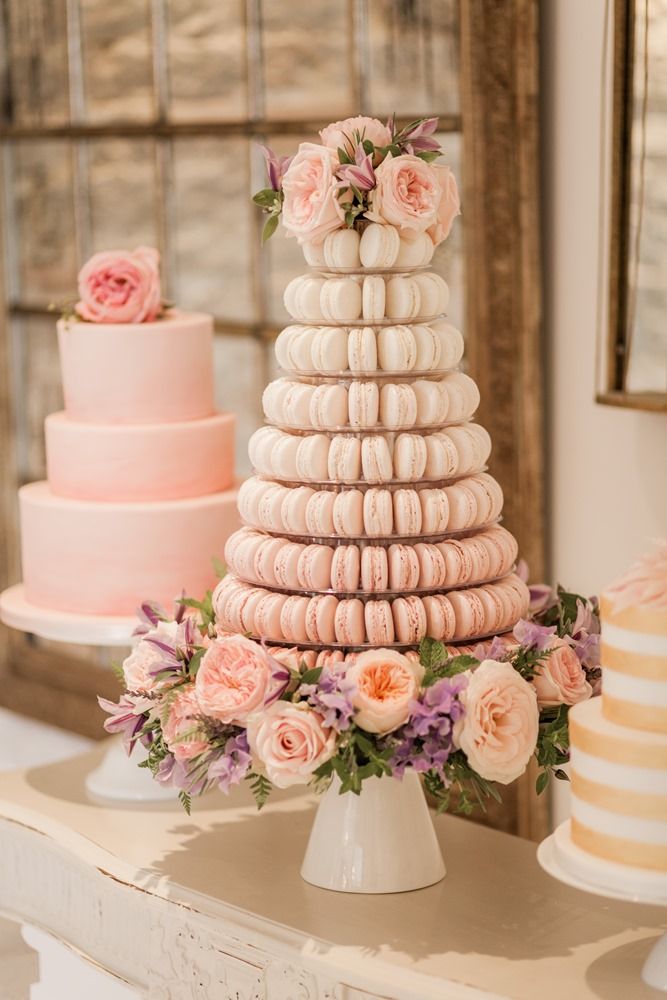 Cheesecake
You might not like traditional style cakes, but what about a cheesecake?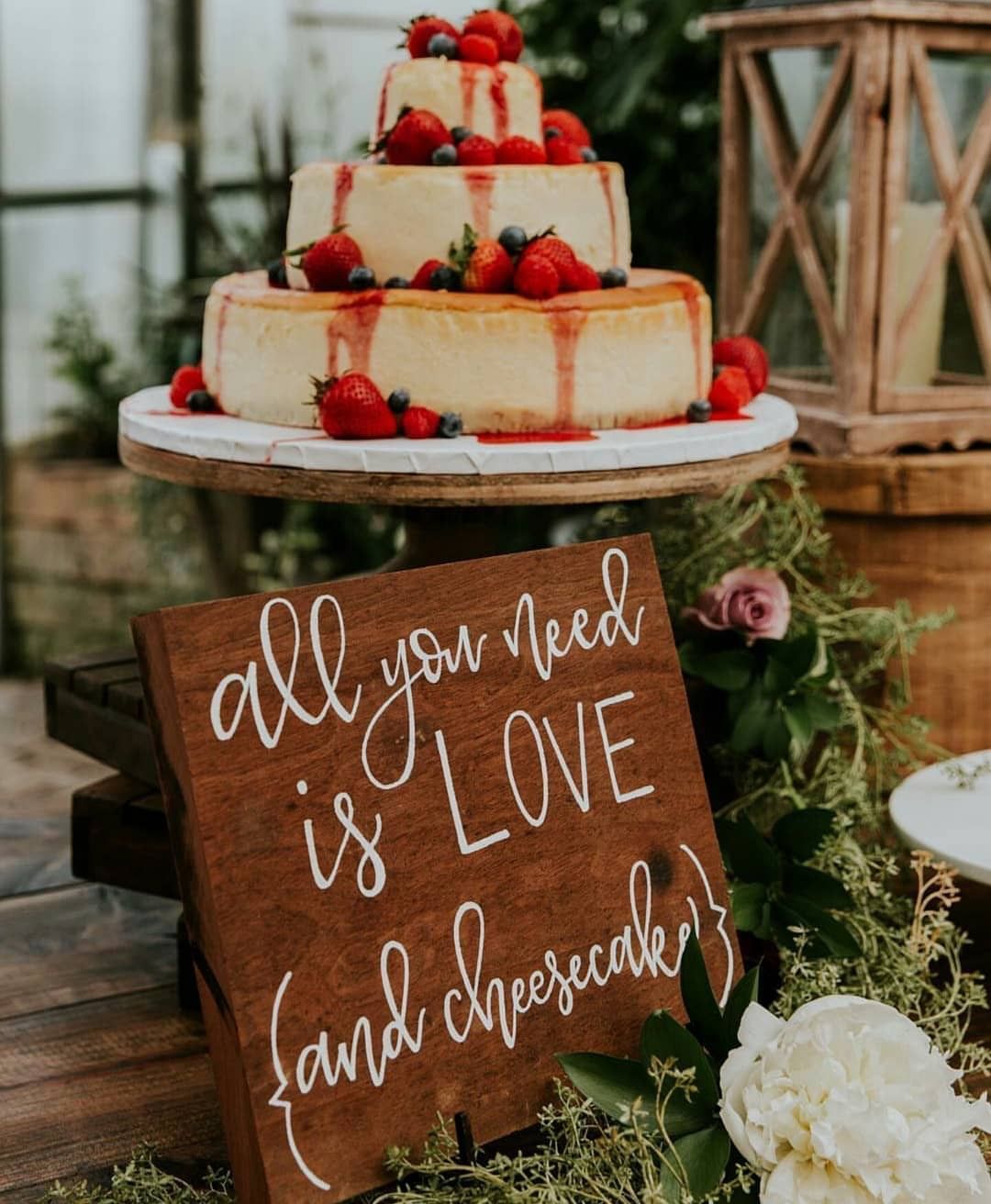 Profiteroles
A yummy bit size pastry filled with whipped cream and covered in chocolate; sound good?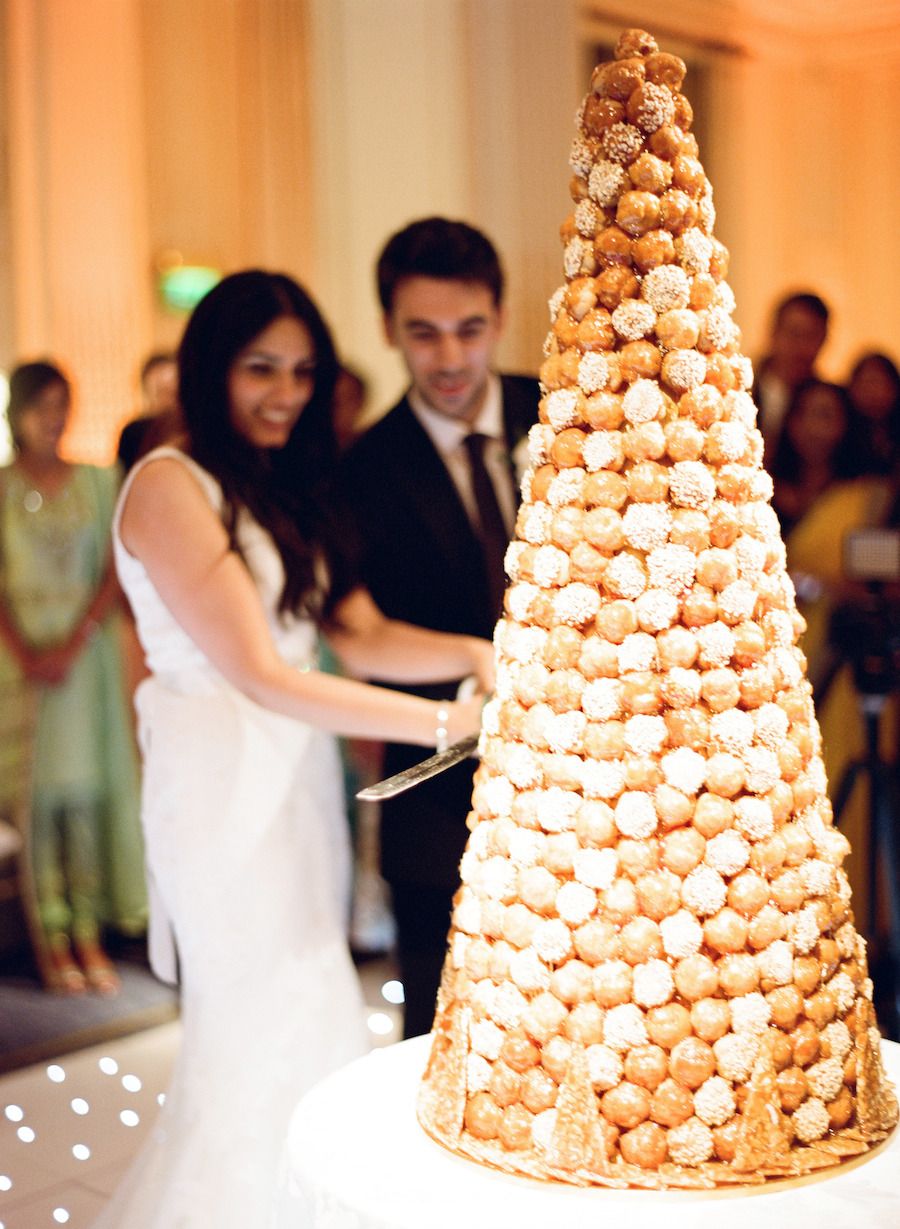 Pie
Apple pie, blueberry pie, pecan pie, … so many delicious options to choose from, or have a mix of different kinds.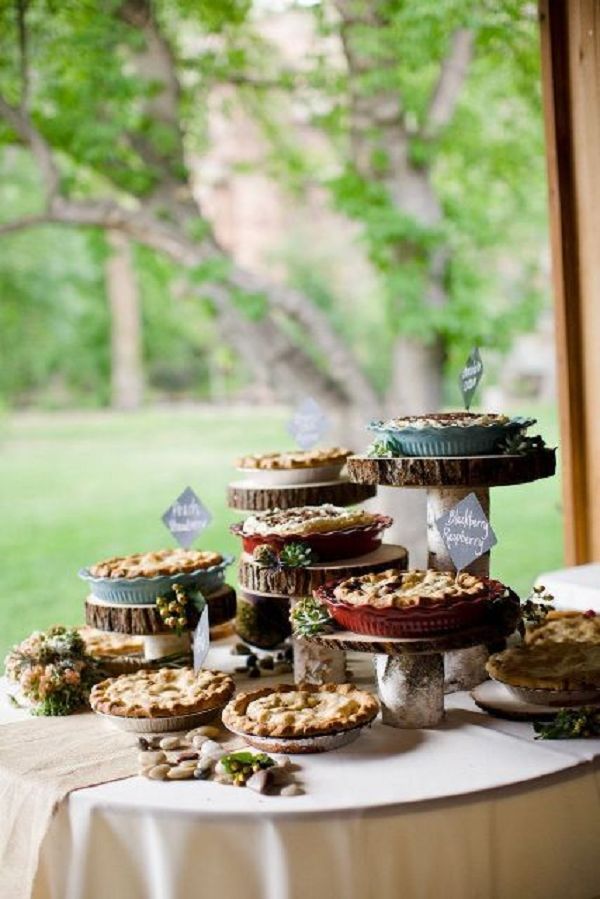 Cinnamon Rolls
Same as the donut tower, you could also create a cinnamon roll tower. Or have a big cinnamon roll cake.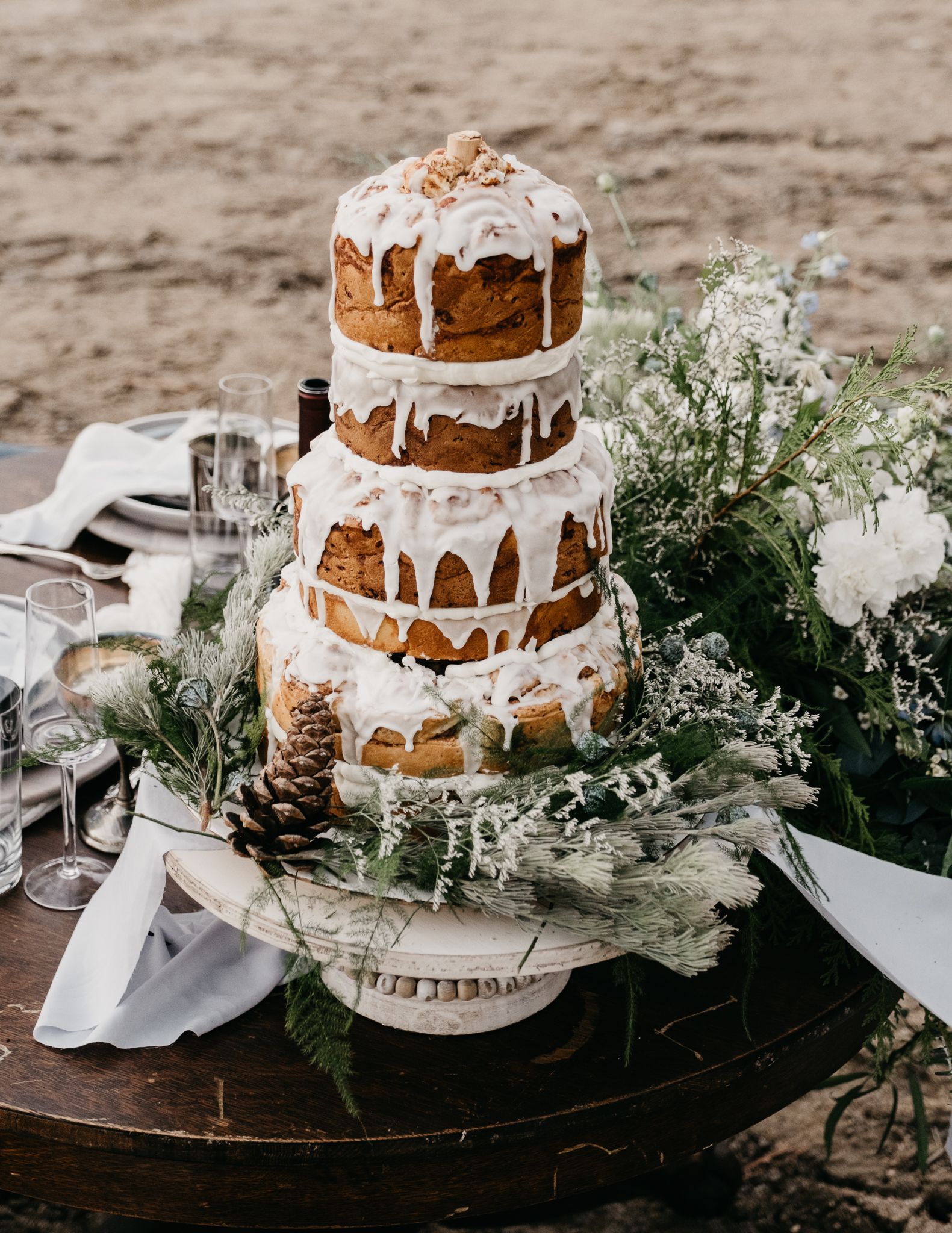 Brownies
If you're a chocolate lover, chocolate brownies are the way to go!
Dessert Table
If you just can't choose, why not have a dessert table where all of the above is served, in smaller doses!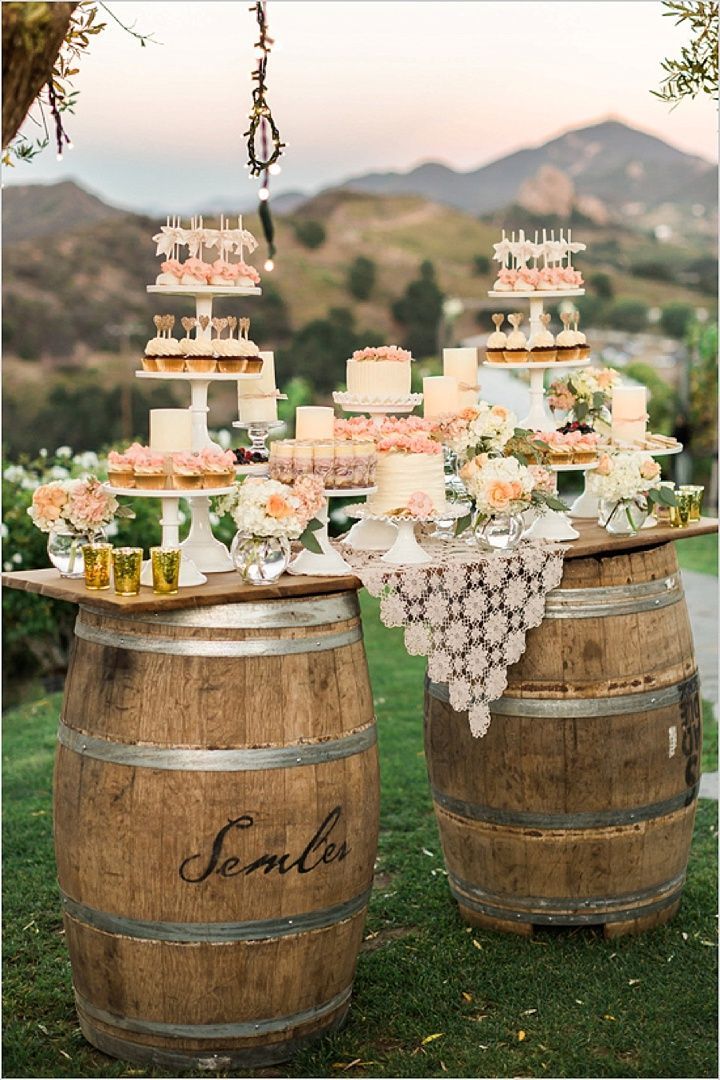 Photography: Pinterest
Alexandra Haesen
Weddings by Ann Leneghan
More posts you might like...