Many of us have been there, dreaming of a traditional wedding. The big local church, church bells ringing as the Bentley pulls up outside and the bride exits the car in her long, flowing white dress in front of a crowd of onlookers.
But for some of us, breaking wedding traditions is an important way of stamping their own signature on the big day. Maybe there is a certain ritual, flower or song that runs in the family or has huge sentimental value to the happy couple. Maybe there is a special place that has emotional value to the couple - a favourite destination or the place that they shared their first kiss. Breaking wedding traditions is more popular than you might think, and here we talk about a few ways that it can be done.
1. Walking down the aisle together
Now this isn't a tradition that is broken too often, because a father walking his daughter down the aisle is a huge honour, however it isn't always possible. Parents may no longer be with us, or maybe there are complications in the family.
It can then be difficult to chose someone who you would want to walk down the aisle with, so a great way to overcome this is to walk with your future husband.
It also gives the groom a chance to share the big entrance with all eyes on the happy couple as they enter the church / venue together.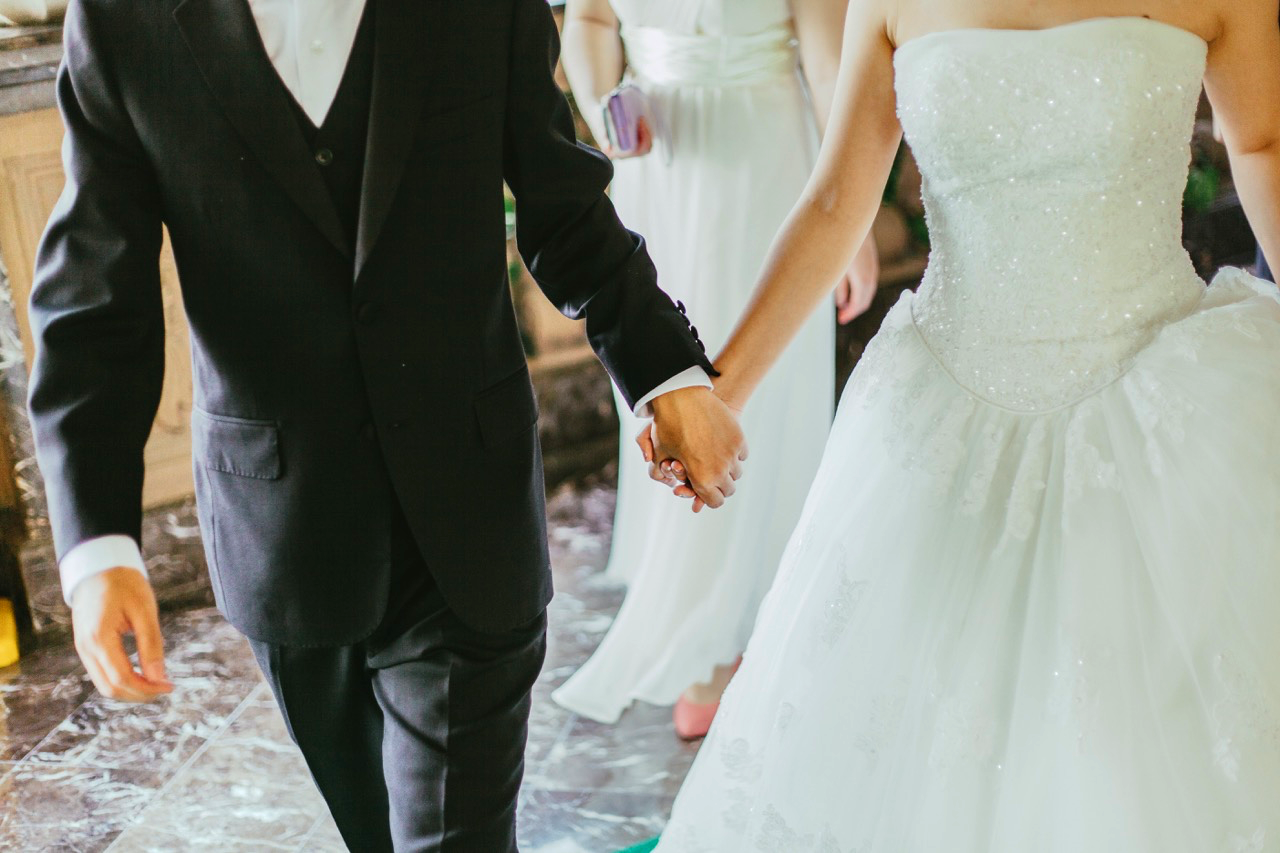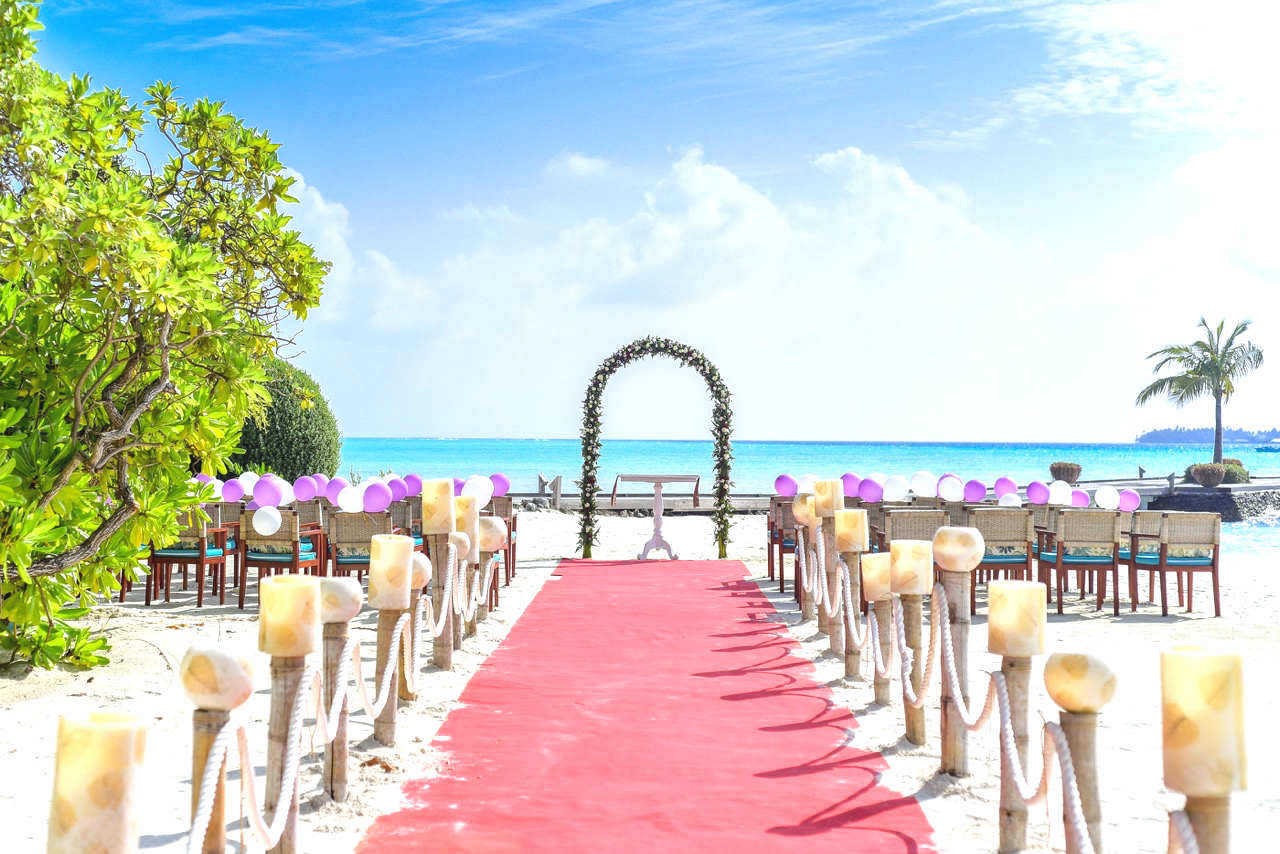 2. Getting Married Abroad
It's becoming more and more popular, but a wedding abroad is in fact breaking tradition. Instead of opting for your local church on a rainy Saturday afternoon, you might opt for somewhere with a warmer climate where you can enjoy the wedding in the great outdoors - maybe on a beach, poolside or cliff top!
Although you can't legally marry in Lanzarote unless you're a resident, we're seeing more and more people opt for a ceremony here on this wonderful island.
3. Use a Wedding Celebrant
Closely tied to getting married abroad, a wedding celebrant is very common when it comes to getting married in a different country. Why? A wedding celebrant isn't tied to a church and can carry out the ceremony anywhere.
The celebrant will also create a ceremony specifically for the couple, giving the wedding a more personal touch and feel.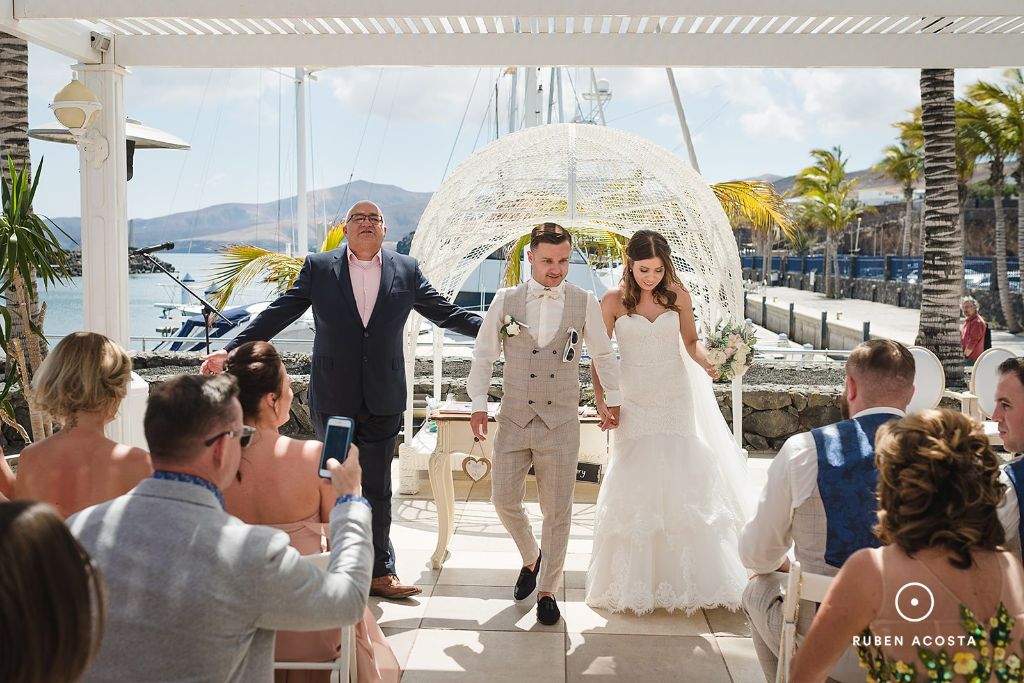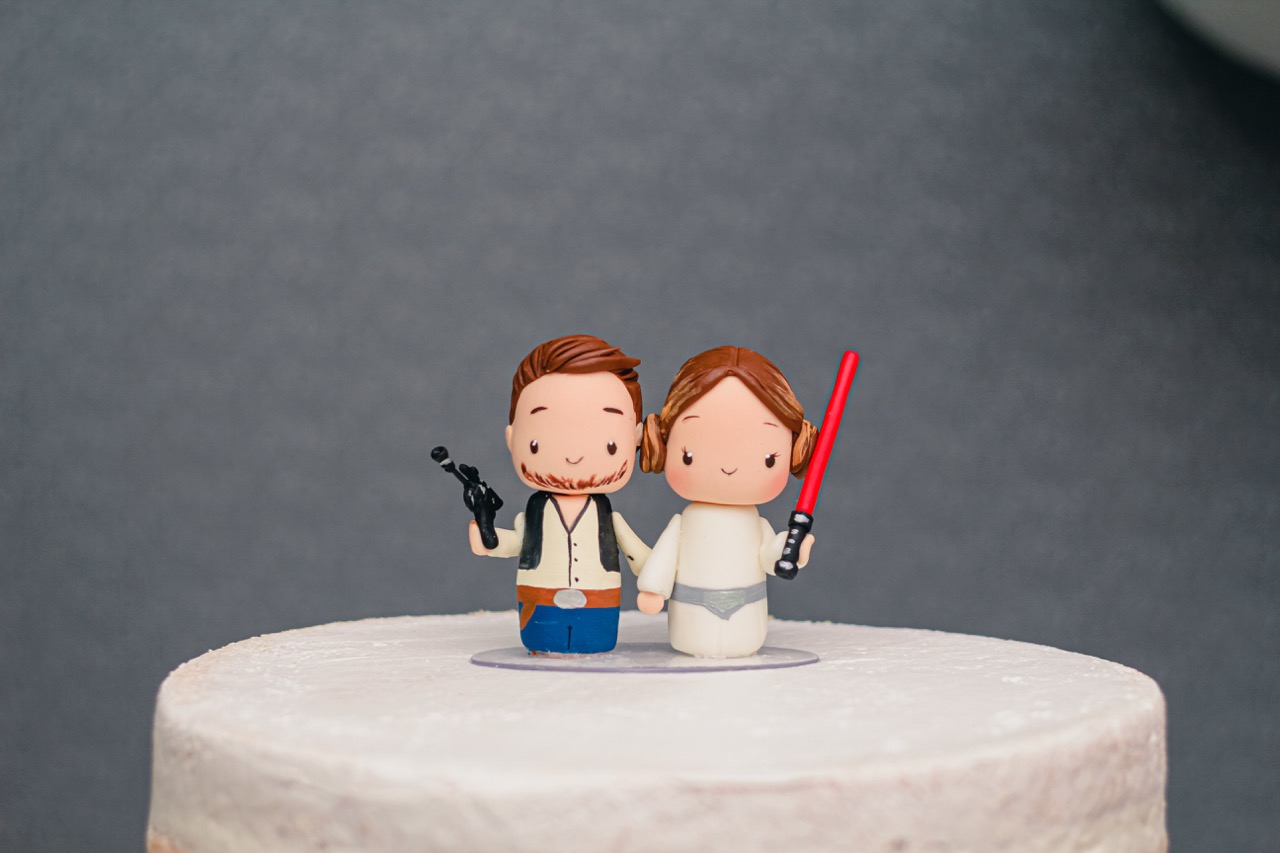 4. Theme the wedding
OK, so you could argue that all weddings are themed in a certain way, but also that some weddings have a traditional theme where as some could be a little more creative. Have you ever considered asking your guests to dress a certain way? Or had non-traditional music play as you walk down the aisle?
Creating a wedding theme is personal, exciting and leaves your guests wondering what to expect on the big day. On the subject of themes, don't forget the cake.
Sometimes a non-traditional cake is a great way for the couple to express themselves. It could be a purpose made theme cake or simply a tower of donuts!
5. Speeches aren't just for the best man, you know!
That's right. Ever thought about asking your head bridesmaid to do a speech at the reception? Why not? I'm sure they will have a tale or two to tell about the bride!
There are many different ways that you can break wedding traditions. What we love about couples who chose to do this is they are being true to themselves, not only as individuals but as a couple, coming together and celebrating one of the biggest days of their lives.
If you want to discuss breaking traditions at your own wedding, here in Lanzarote (you're already off to a good start by having a ceremony here) then we'd love to have a chat and see how we can help.
Until the next time...
LOVE always, Always with LOVE
Ann
More posts you might like...