Have you booked your wedding in Lanzarote, or maybe just contemplating saying 'I do' on the beautiful island?
We've had the pleasure of arranging so many weddings here, and nothing delights us more than seeing the happy couple make the ultimate commitment to love under the blue skies and warmth of the sunshine of the Canary Islands.
But did you know that Lanzarote has so many things to offer newly weds who might want to extend their stay on the island?  From natural wonders to a vibrant nightlife. From relaxing by the pool to extreme sports, there really is something for everyone.
Lanzarote Attractions
There are a number of attractions unique to Lanzarote that you won't find anywhere else in the world.  Many of these were designed and created by the late Cesar Manrique.  Manrique was a much lauded architect who campaigned to stop Lanzarote authorities from bowing to the tourism sector as he felt it would be of detriment to the locals and their way of life.  However, his vision helped to create some of the most wonderful attractions, sculpted into the natural landscape of the island.
Mirador del Rio
This awe inspiring view point is built into 'el Risco de Famara' at an altitude of 400m overlooking the Mirador Straight and the neighbouring island of La Graciosa. 
The attraction has a cafe serving light snacks and drinks, a gift shop and an outside balcony where you can take in the breathtaking views.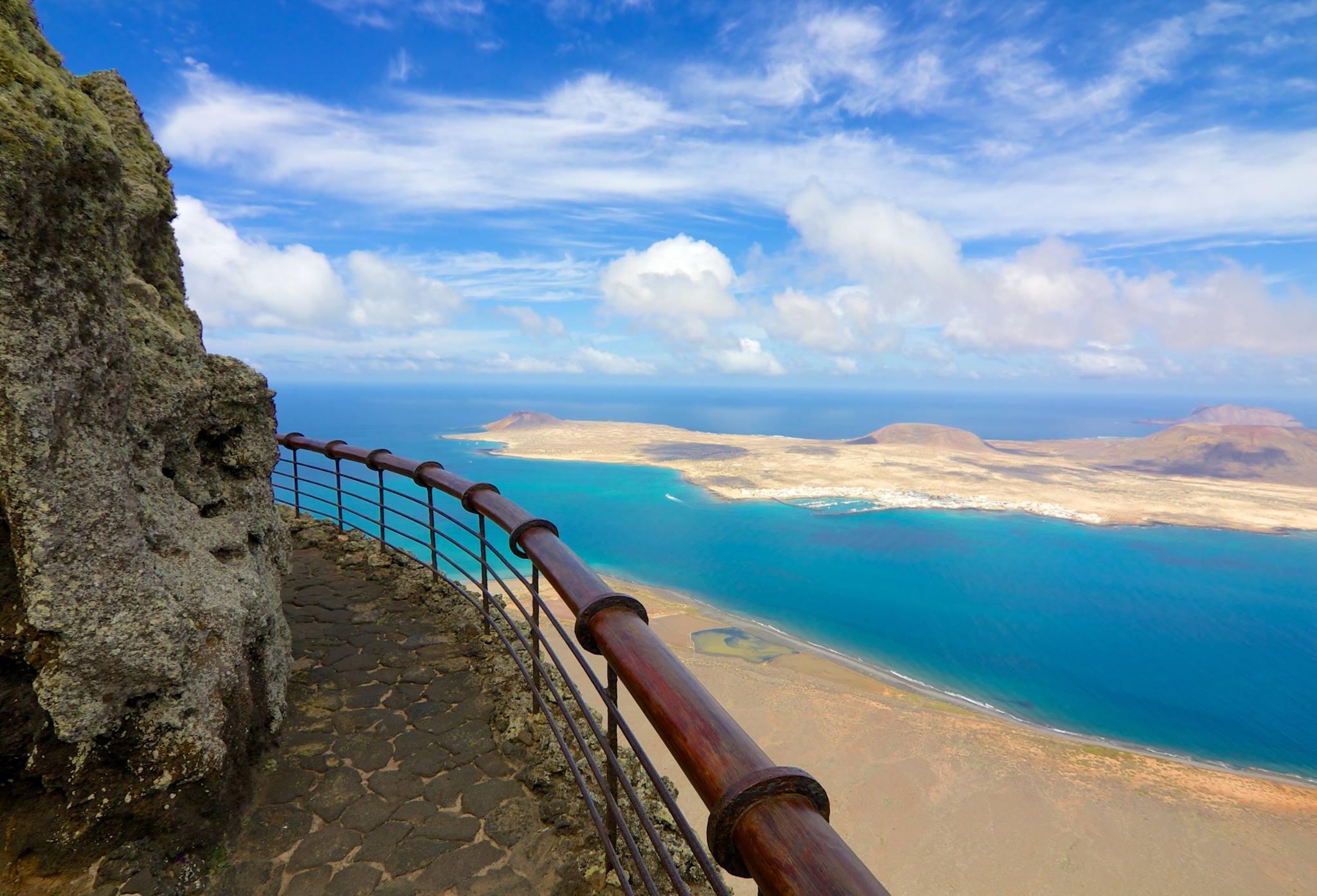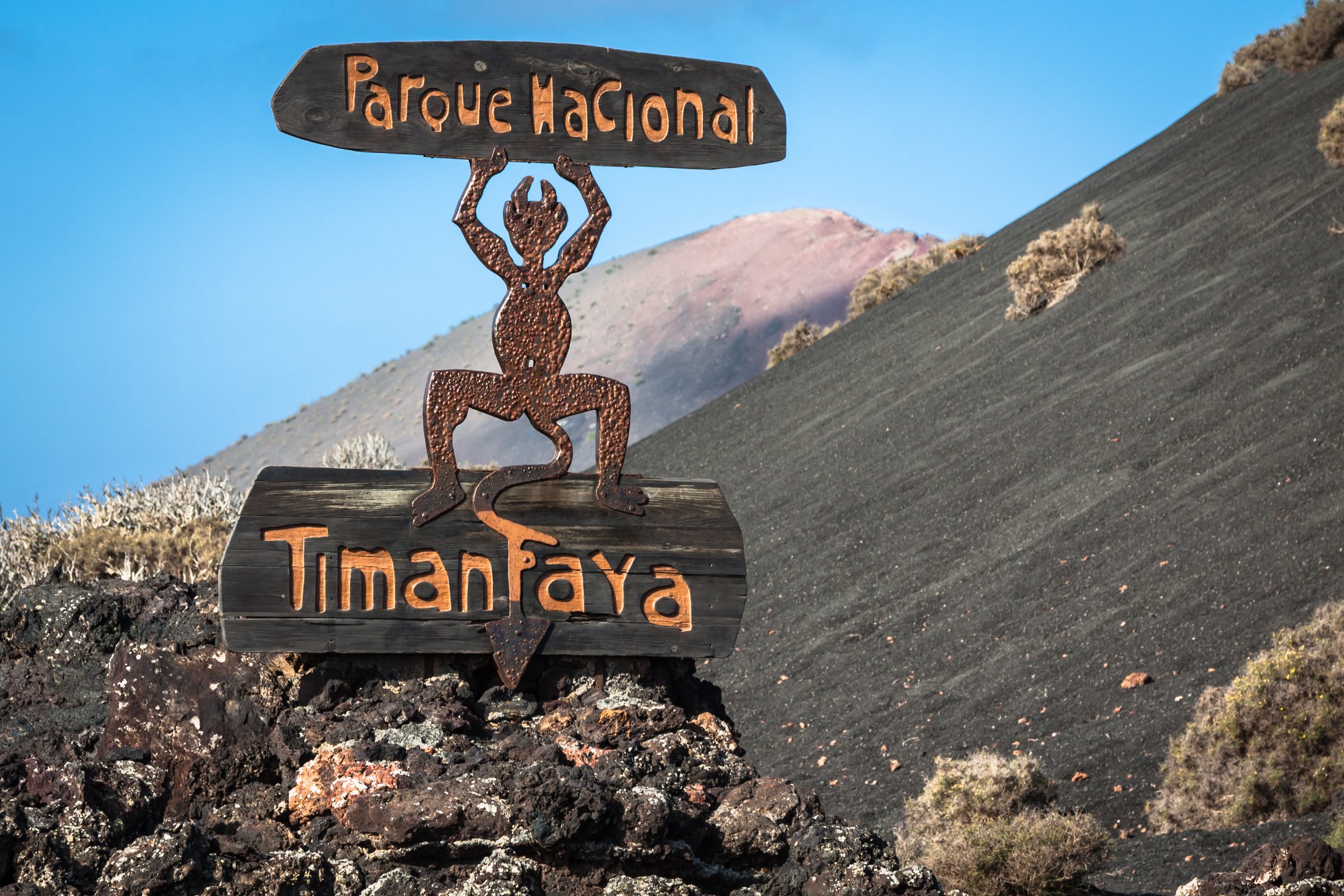 Timanfaya National Park
The Timanfaya National Park is perhaps, the jewel in the crown, of all things Lanzarote.  The natural lava fields and volcanic landscape dominate the south west coast of the island and were formed during an unstable period on the island during 1730-36 and later on in 1824. 
Today, Fire Mountain (Montañas del Fuego), still demonstrates the intense heat that lies meters under the surface of the ground.
The Cactus Gardens
If tranquility is more your thing, then I would recommend heading over to the Cactus Gardens (Jardín de Cactus).  This can be found on the east of the island near the village of Guatiza.  It is built and landscaped into a former quarry, although you wouldn't believe that when you see it, and is home to over 1000 species of Cactus.  There is a gift shop and Cafe, and the attraction can be a great backdrop for capturing photos of new happily married couples!

Find out more about CACT Lanzarote attractions here.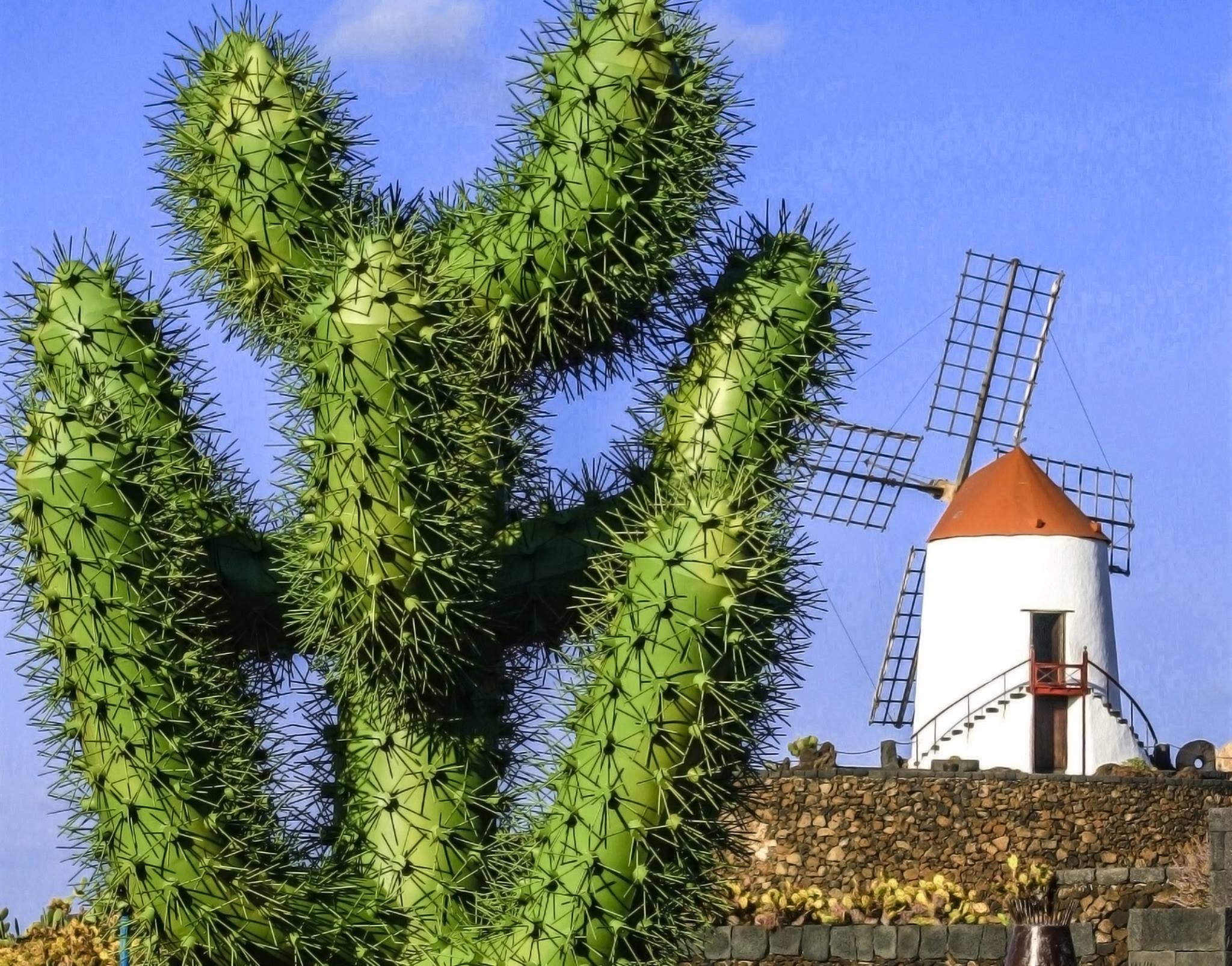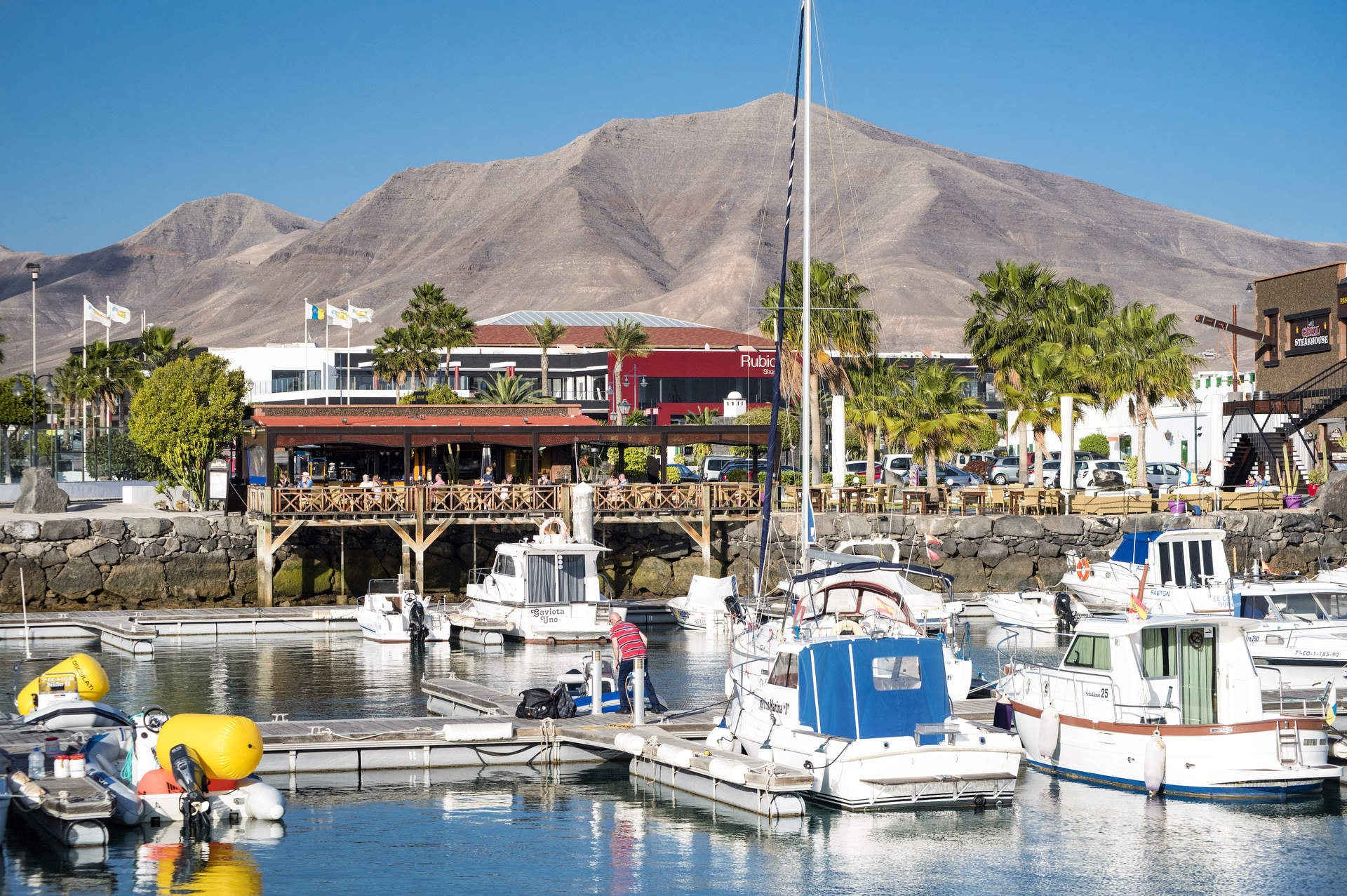 Take a Catamaran or boat trip
The stunning clear waters of Lanzarote mean that Catamaran and boat trips are very popular.  Relax with Champagne & Tapas, swim in the warm summer seas or take a dolphin sighting trip. 
You're spoilt for choice when it comes to taking to the water!
Avenida de las Playas, Puerto del Carmen
If nightlife is more your thing, then head on over to Puerto del Carmen and el Avenida de las Playas. 
Here you will find 100's of bars, restaurants and nightclubs where you can dine, Karaoke and party away your time in Lanzarote. 
The large beach opposite the 'strip' is hugely popular with people who want to soak up the Lanzarote sunshine.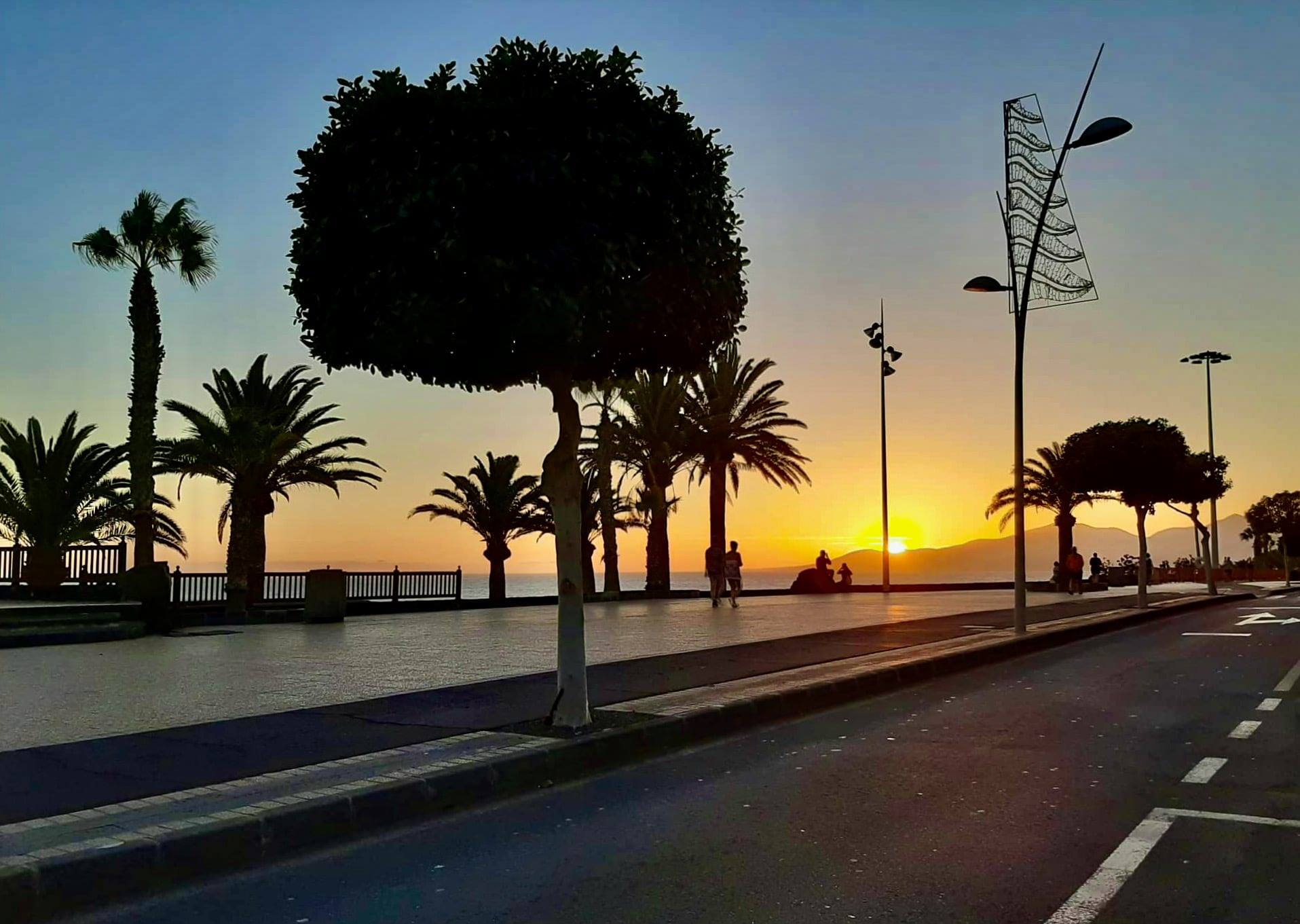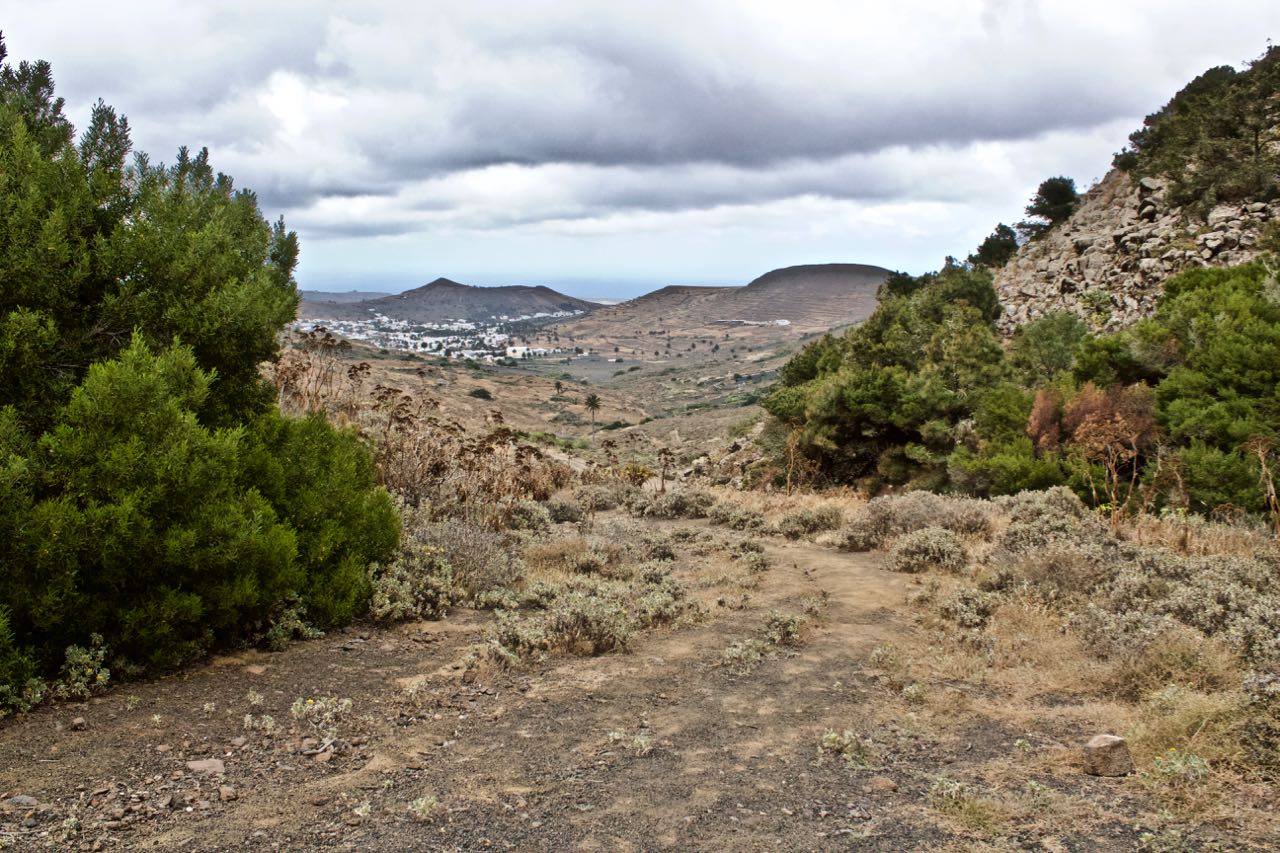 or just take a walk…
There are many walking trails in Lanzarote which often go undiscovered.  Our personal favourite is walking from the village of Haria, through the hillside farmland and up to the top of 'el Risco de Famara'. 
Those who make it to El Bosquecillo at the top of the walk are rewarded with the most amazing views looking over Famara and the west coast of the island. 

Island Hopping
Of course, we should mention that Lanzarote is so close to its neighbouring islands and only a short flight away.  Each of the Canary Islands has it's own magical charm so you might want to spend some time in Fuerteventura, Gran Canaria, Tenerife, La Palma, El Hierro, La Gomera and even La Graciosa.  
As you can see from our short overview, Lanzarote has so much to offer on top of being a stunning location for your wedding.  If you would like to talk to us about any of the above, or how you can maximise your time on the island then feel free to get in touch.
If you've been to Lanzarote before, have you visited any of the above?  What did you think?
More posts you might like...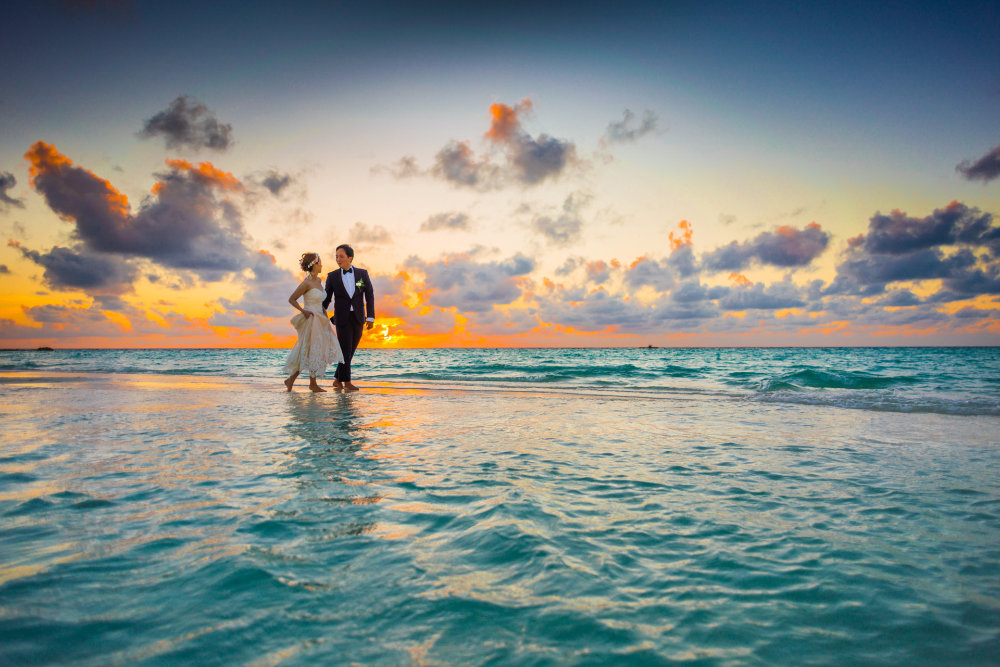 Planning your wedding on a budget
---
We all have a wedding budget that we have to work within. Here are some tips on how to plan for your wedding on a smaller budget.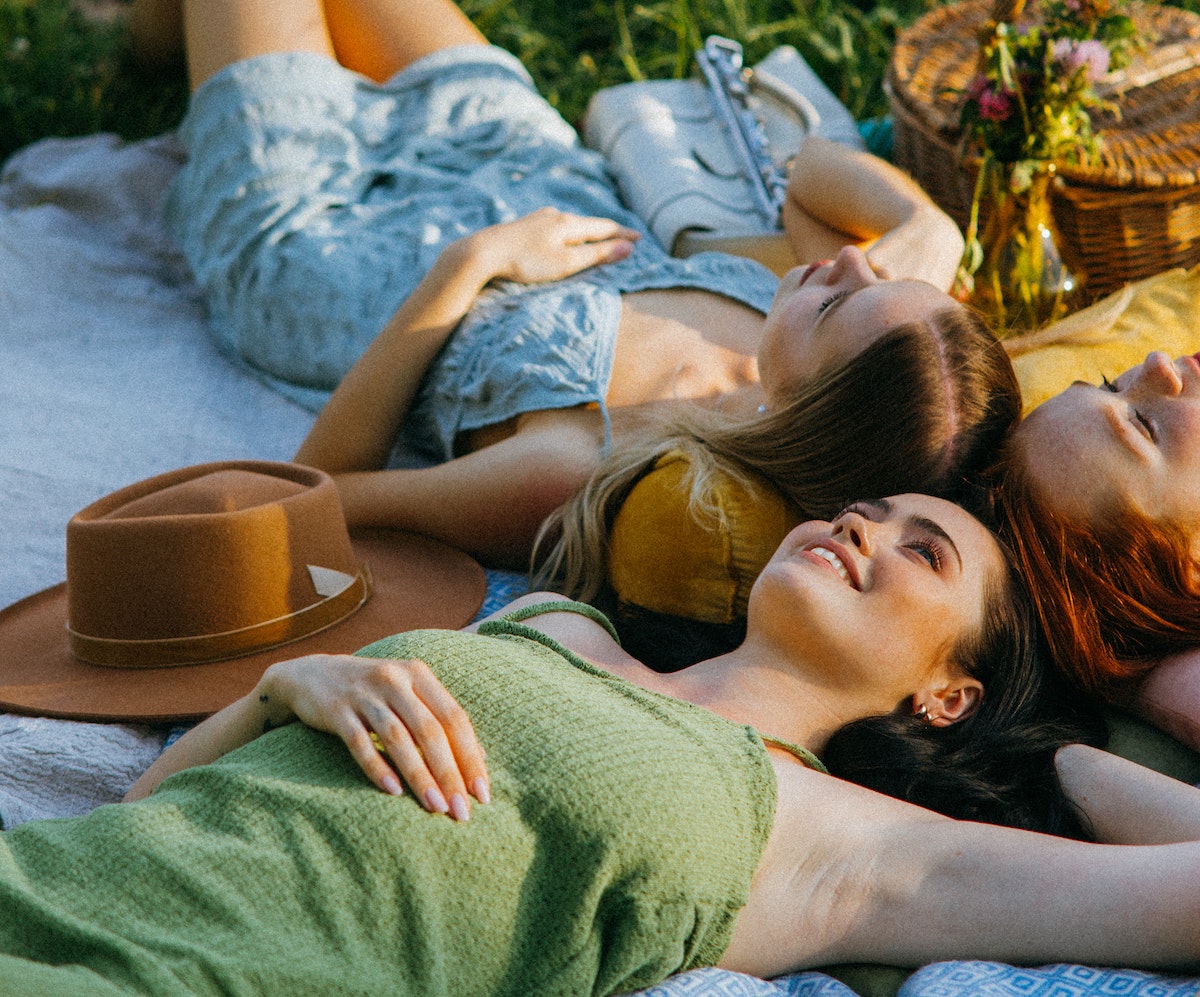 Galentine's Day 2022
---
Galentine's day, unofficially celebrated on the 13th February, is a special day dedicated to celebrating friendship in all it...