Would you consider a Double Venue option for your wedding?
Wedding Ceremony + Reception...Same Place or 2 Different Venues?
Is it a complete No No or something you would really consider?
And here on Lanzarote the Two Venue or Split Venue Wedding was hugely popular in 2019…   having the Ceremony in one location and the reception in another.
Or if your venue is big enough opting to utilise lots of different areas in the same venue.
It was certainly on-trend in 2020 when Covid Restrictions meant couples had to make major changes and reductions in numbers…and the perfect reason to "be different" and break with "tradition"
Reasons to stay in one venue – maybe within different areas of the same venue
There's no doubt about it…that the all-in-one venue is preferred by most couples, for the obvious reason….it's easier.
·         Less moving of guests – everyone arrives to the same place, no risk of guests getting lost
·         Less travelling between one venue and the other
·         No gaps between the Ceremony and the Cocktail hour, a seamless move between one and the other, means guests are not bored waiting for transport while you are having your wedding photos taken
·         Moving guests can mean stress on them
·         Exchange your vows with your family and friends on a terrace overlooking the sea and/or mountains, the gardens…and then have the post wedding drinks/canapes alongside.
·         Same decoration for the ceremony can be used for the function room…floral decoration can be re-used for centrepieces, the wedding arch can double as a backdrop..etc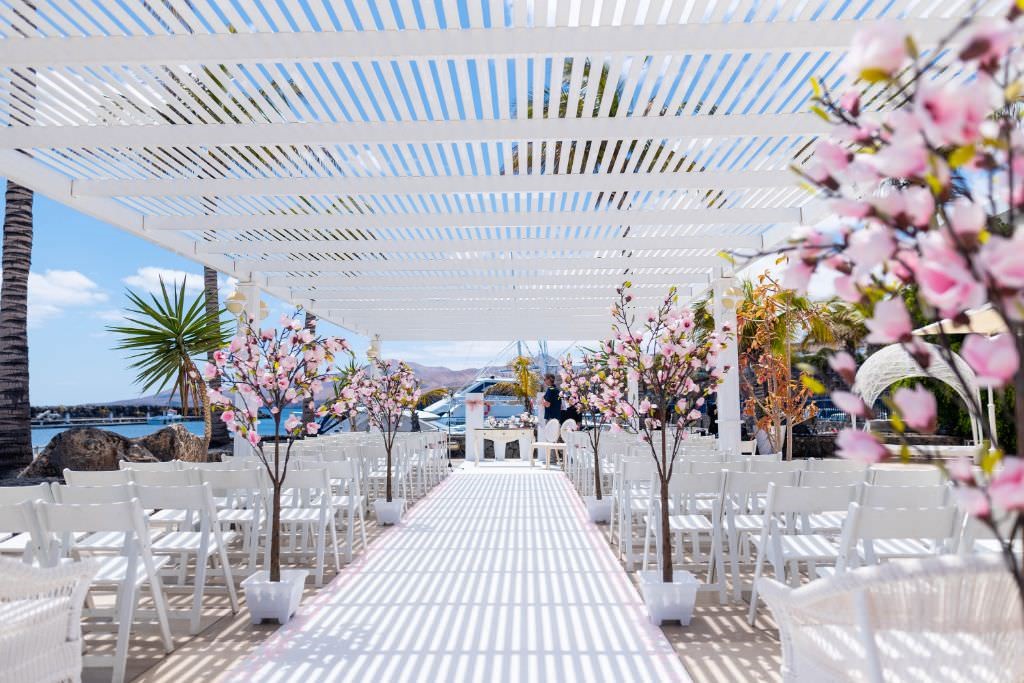 Restaurant AMURA- Terrace for Ceremony
Photography by Alejandro Diaz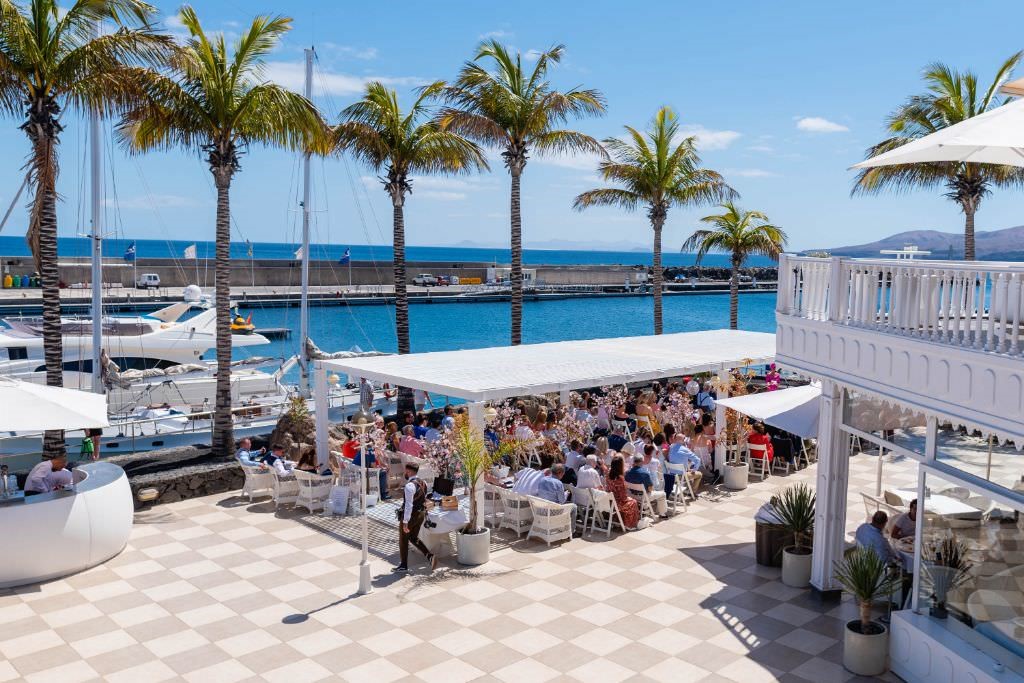 Post Ceremony drinks/canapes at the same Terrace-seamless change, no delays so guests are not bored
Photography by Onlaurens
·         Then following the ceremony and cocktail everyone is guided to the purpose-built function room for the meal and party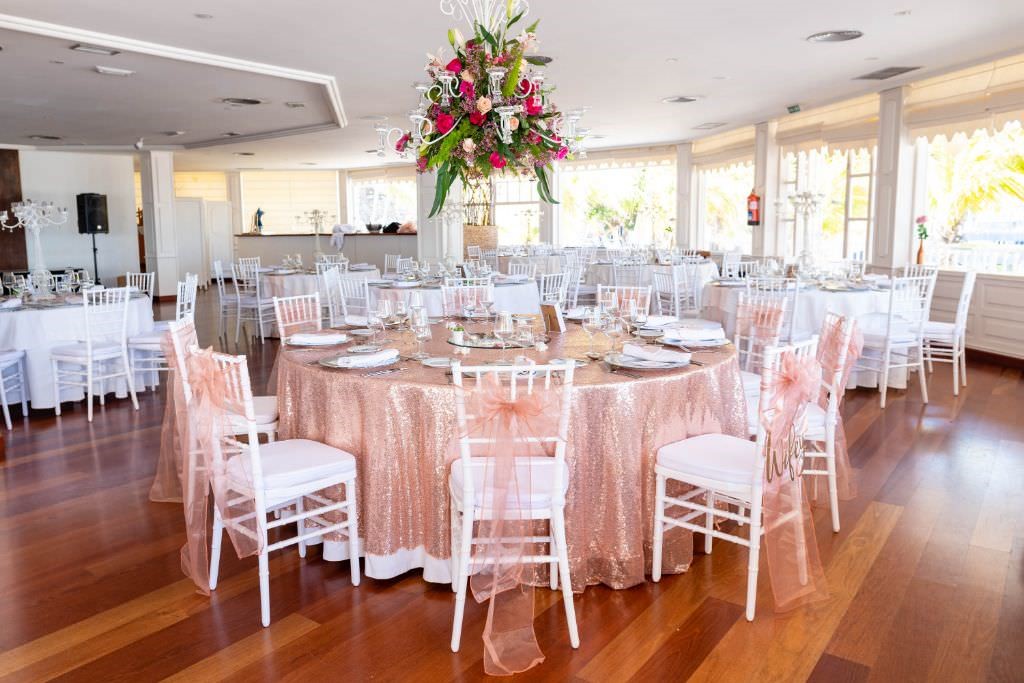 Estribor Salon, upper floor of AMURA
Photography by Alejandro Diaz
Some tips if you DO decide for a separate ceremony and reception location
But if your dream has always been to say "I Do" on a beach, or on a mountain top...then the "one venue" option is more limited.  THEN…splitting the day is a perfect option…
Booking Two different venues will definitely involve more effort and organisation but it will get you what you want…and your chosen Wedding Planner will do all the work on your behalf… 
·         Consider travel time… make it as short as possible…friends and family are used to attending a Church wedding at home, and then on to a venue...so the same logic will apply- we would suggest trying to keep within a half hour each way..
·         Provide transport.. for a destination wedding it is vital to provide transport to and from each venue…your guests may be unfamiliar with each location.
·         Timing is key...your Wedding Planner will work out the itinerary and timing of the day so there are no huge gaps following the ceremony and arrival back to the venue…we do advise that the couple provide water for guests…but also let them know the plan.
·         If a beach venue... A great idea is to have an Ice Cream truck for after the ceremony..and better still your Wedding Planner may be able to source a suitable beach area for the ceremony within walking distance to the venue.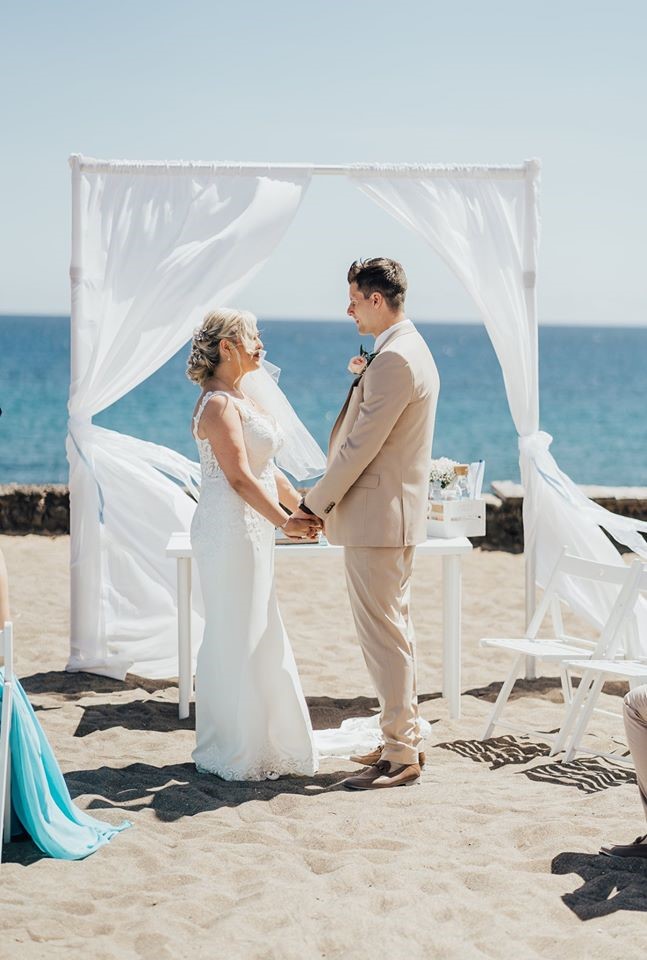 Playa Bastian Beach, Costa Teguise (Sian & Ricky)
Photography by Rebecca Carpenter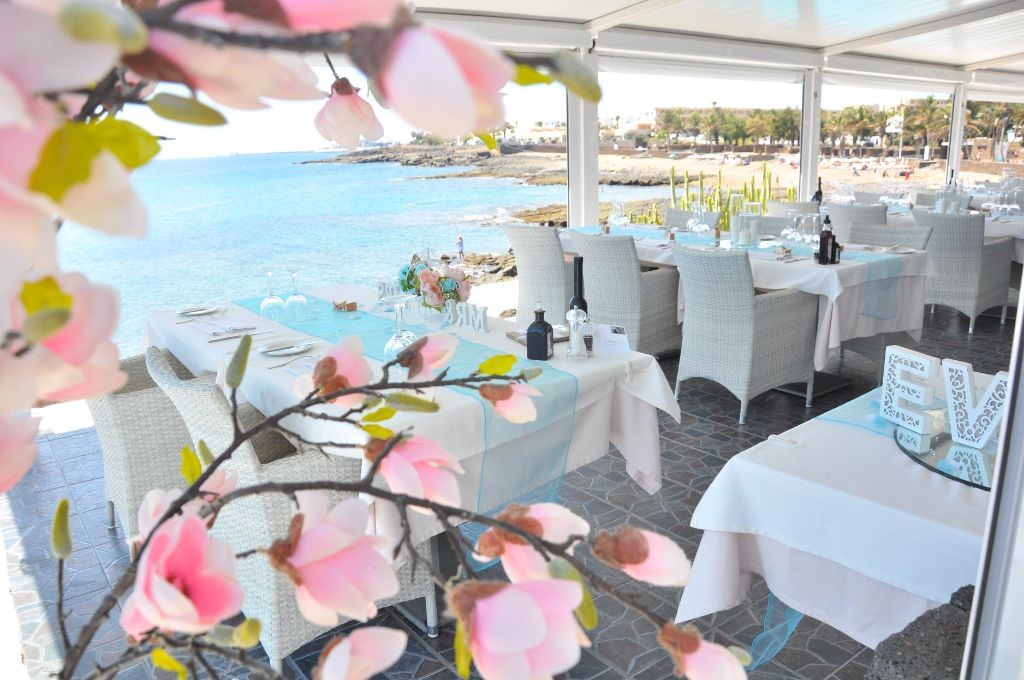 Restaurant Villa Toledo at Playa Bastian Beach, Costa Teguise.
Photography by Onlaurens
Ann Leneghan
Weddings by Ann Leneghan
More posts you might like...