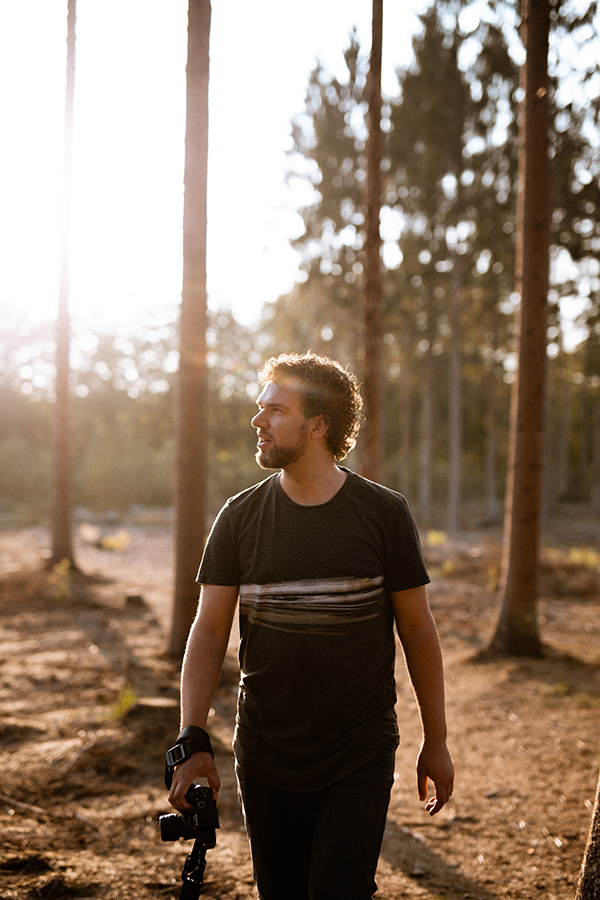 "Living in a little town at the coast of Holland- Married to Anna Maria – Crazy with our doggo Jack – Love being in nature – Or on a roadtrip 
Just a few things that are important in my life. I start my day with making a good cup of coffee. After that I'll work on culling or editing shoots or weddings with a big smile on my face.
I enjoy to wandering around in nature with my wife and our dog Jack (check him out!) in my free time. Discovering new spots en making roadtrips. You probably will find me in the beautiful nature of Zeeland (the coastal region of the Netherlands where I live) or on a roadtrip in a foreign country. The feeling of freedom that nature gives me, gives me so much energy. The grinding sound of the sand under my bare feet and the cold gras between my toes. I also intense enjoy beautiful natural light and love to use that in my photography.
I love to meet people and to get to know them. To discover what toches them and what their passions are. In my portraits, loveshoots and wedding photography I always try to catch people as pure and natural as possible. Unstrained and spontaneous. That's the part of my job as a photographer I like the most.
Let's meet!" - Joran Looij
Would you like more information on Joran Looij Photography? Get in touch with us today!
Or, have a look at his website: Click here!
Or check out his social media pages:
Facebook: Click here!
Instagram: Click here!
Loading Portfolio. Please wait...