A first dance at any wedding is a special one. Not only does it create a significantly memorable moment in the day, it brings the newly weds together to connect through a song that has a unique and special meaning to them.
Whilst some newly weds like to choreograph a special routine to the music, others may simply just want to 'be' and shuffle around the dance floor, savouring the 3 minutes of intimacy or so as the new Mr and Mrs in the room. There is no right or wrong way to perform your first dance. It's totally personal and completely up to you what you do and what song you choose.
So how do you go about picking a first dance?
Picking a first dance can be one of the easiest things to do in the preparation for a wedding, or it can be the most difficult. Maybe you both have your heart set on a special song that is significant in the relationship journey you've had so far. Something that was playing at the time you met, or a certain holiday for example.
What if you don't have a special song?
If you don't have a special song to play as the music for your first dance, then think about the theme of your wedding. Is it a romantic, laid back affair, or have you opted for a much punchy, vibrant fun theme? Pick a song to match the intended mood of the day.
Pick a song with meaningful lyrics.
It might sound obvious, hey? But picking a song with meaningful lyrics can be a big hit for a first wedding dance. Maybe you have overcome certain struggles, distances or obstacles to get to your wedding day and you want the song to your first dance to symbolise that.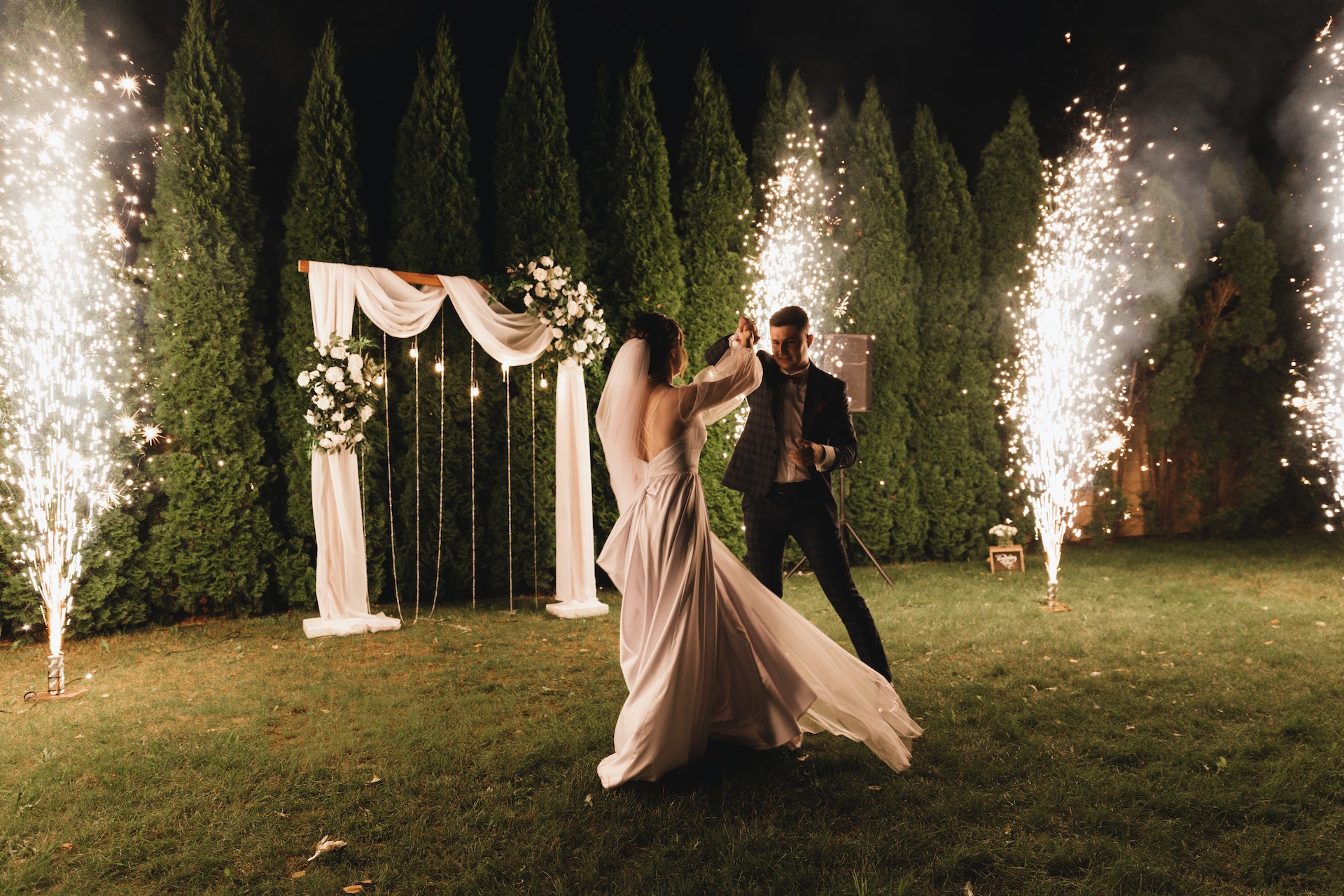 Pick a song that's traditional.
For all you patriots about there, if you come from a country that has deep roots and heritage in traditional music, then you might want to consider a song that resembles that. This type of music is perfect for your first dance, especially if you're also opted for a traditional dress code for the day!
Spend time picking the right one, but don't over think it.
You should definitely spend time, together, thinking about the right song for your first dance. In the modern age music is extremely accessible so don't forget to hop on to the web and do your research on YouTube, Apple Music or Spotify! You'll almost definitely find pre-made playlists that can give you hours of inspiration for that special song.
Have a special song written especially for the first dance!
Now there's a novel idea! Having a special song written for your first dance could be the most romantic gesture ever. And if you've got a live band providing the evening entertainment, ask them to learn it and play it. A unique and personal song is a great way to get the right song for your first dance, with lyrics and heartfelt meaning that's totally unique to the new happy couple.
Can't decide on just one song?
Mash it up! That's right. Why not compile a mash up of your favourite choices of first dance songs. It's not as uncommon as you think and we've seen many weddings in Lanzarote where the newly weds have created some hilarious dance routines worked in time with the mashup transitions!
Just have fun.
With all the stress of the preparation for the big day, choosing a first dance song can sometimes be overwhelming. You want it to be just right, but remember, the choice of song should reflect you and your day. Most importantly, remember to have fun.
More posts you might like...