Wedding Planning is exciting. There are so many things to think about and how they all fit together to make your big day so very special.
Wedding Planning can also be stressful. The challenge of coordinating everything so that it's sourced, booked and ready for a specific day can take its toll on the most organised person. This is why employing the services of a Wedding Planner is such a vital consideration after you've set the date.
A Wedding Planner has contacts. They will know who to reach out to when it comes to hair and make up, cakes, decorations, catering, photography and entertainment. They will have a number of tried and trusted wedding venues on speed-dial and with their vast experience will be able to tie all these things together seamlessly after discussing the requirements with the couple.
So what sort of things would you need to consider when planning your wedding?
The Venue
Possibly the biggest item of all as it provides the backdrop and setting for the big day. A venue sets the tone for the wedding. It can create a grand occasion, or something intimate.
In Lanzarote, Church weddings aren't available for non-residents, so the hotels are well versed in putting on exceptional wedding events.
Maybe you want an outdoor wedding. We've heard that sun kissed beaches are lovely places to say the words, 'I do'!
Decorations
Have you decided on a theme for your wedding yet? It's best to do this at the outset, as you will need to decorate your venue accordingly. Think about the ceremony itself, the cocktail reception and evening event. You might want different themes for different parts of the day, or prefer that the whole event flows 'decor' wise.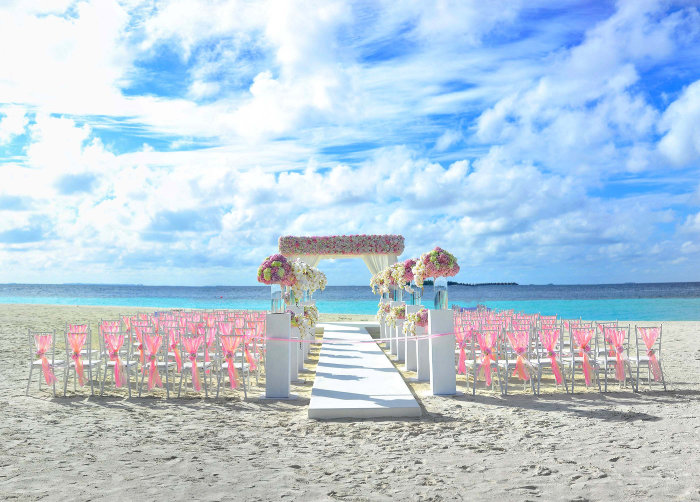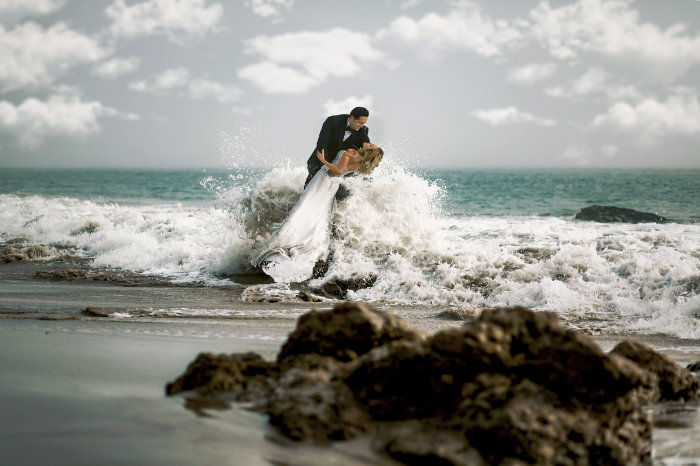 The Dress
Whilst a wedding planner isn't responsible for the choice of wedding dress, they might be able to offer some suggestions or advice on styles and colour choices. Colour trends are a big aspect of a wedding and they can change on an annual basis.
This can also be true for the style of the dress. Getting a dress that's within your budget is also an important aspect of planning the big day. After all, you want to leave funds for the food and the music!
Hair and Make Up
You want to look amazing on your special day and so your hair and make up needs to be on point. You also need your bridesmaids to look stunning as they walk with you down the aisle. Again, hair and makeup is very much a personal choice but if you are getting married somewhere 'foreign' to you like Lanzarote, it helps that the wedding planner has a trusted network of hairdresser and MUAs that they can recommend and arrange when planning your big day
Quality Wedding Food is always important. Second, maybe only to the dress as far as talking points go, people will remember what they had to eat at your wedding. Do you need to cater for different diets; maybe vegans and vegetarians? What about Children? Does your choice of food cover the fussy eaters?
Another thing you might want the catering to cover is a champagne / cocktail reception. And whilst we are talking about that, let's think about entertainment.
And let's not forget about the Wedding Cake. Do you want to make a statement with the cake, or just keep it subtle. It really is amazing what talents and imagination caterers have when it comes to Wedding Cakes!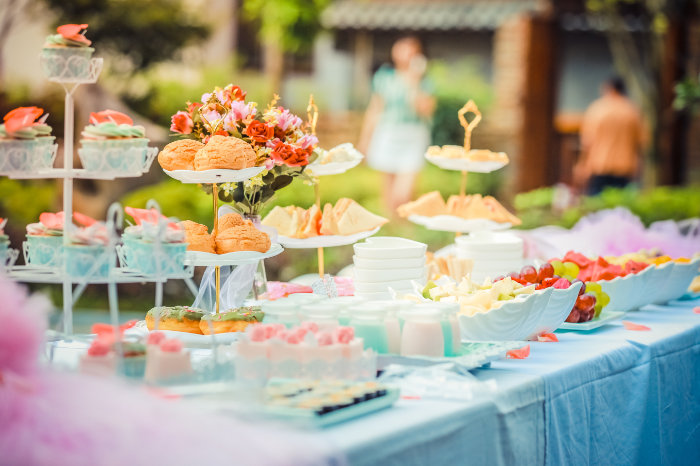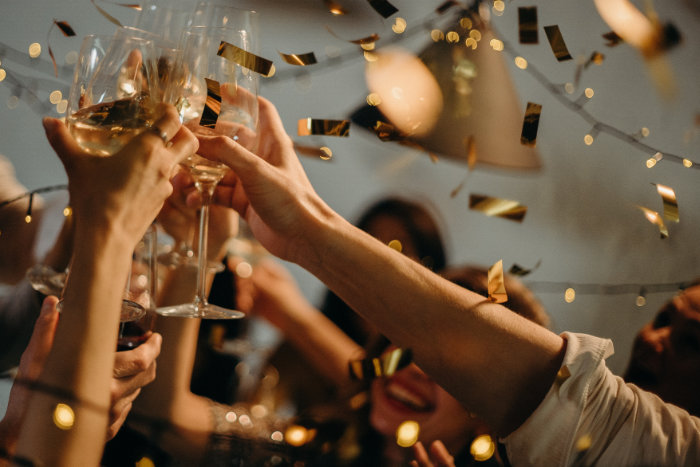 Entertainment
Weddings are celebrations of two people in love. And what better way to celebrate than with music.
Whether you're into live music and want to dance the night away to a cover band, or you simply want a boogie to a DJ blasting out the latest tunes you need to know your options and what your budget covers.
Can you stretch to some light entertainment for your cocktail reception, or maybe even a keyboard player during the service?
A wedding planner will have plenty of options in their little black book and be able to advise what works for you within the boundaries of your budget.
Photography
We've said it a million times over. The one area you really don't want to skimp on is your choice of photographer. A wedding day only happens once and you can't put a price on the memories created by a set of great photos.
Different photographers have different styles, so it might be worth taking a look at a number of portfolios before making the all important decision. Some photographers may also meet up for a pre-wedding shoot so you can get a feel for how they will work on the big day.
In Summary
Whilst all this might seem like a lot to think about, it's probably just scratching the surface. We haven't even covered considering who to invite, choosing the right Wedding rings or transport. This is why working with a wedding planner is so invaluable. If you forget about something, they will always have your back.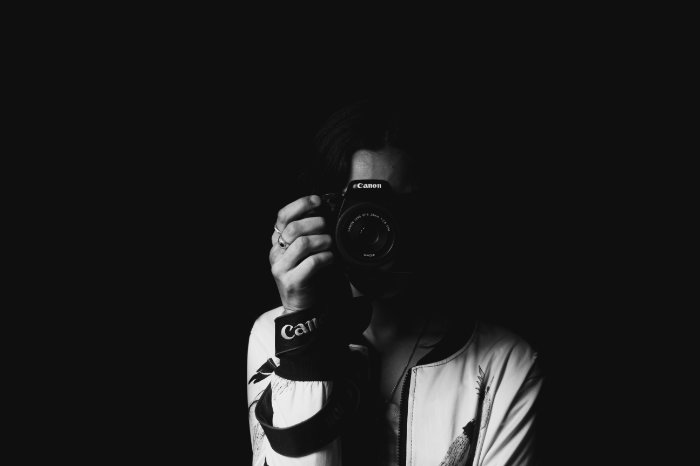 More posts you might like...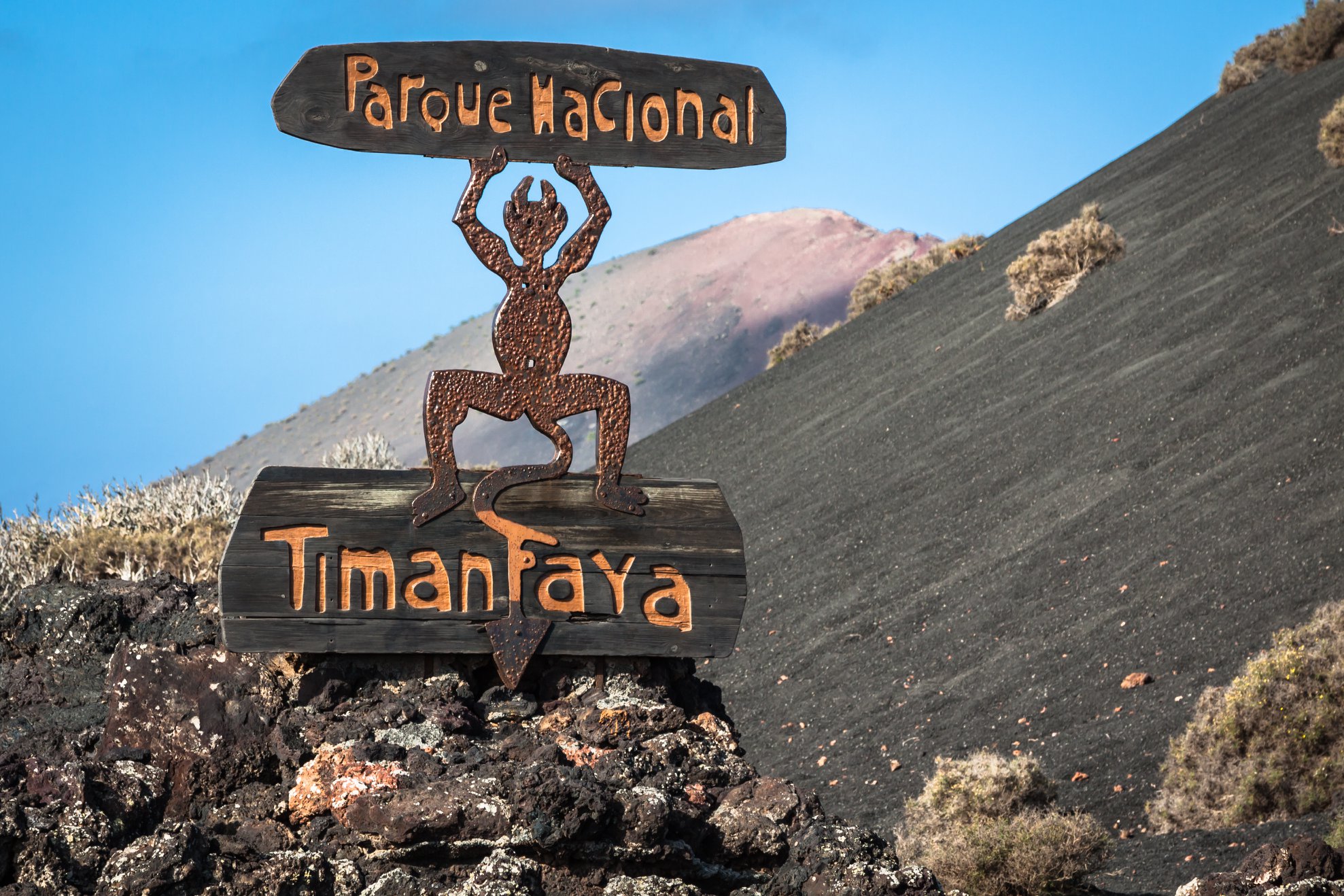 Why not make Lanzarote your honeymoon destination as well?
---
Married in Lanzarote? From natural wonders to a vibrant nightlife Lanzarote is also a great place to spend your honeymoon.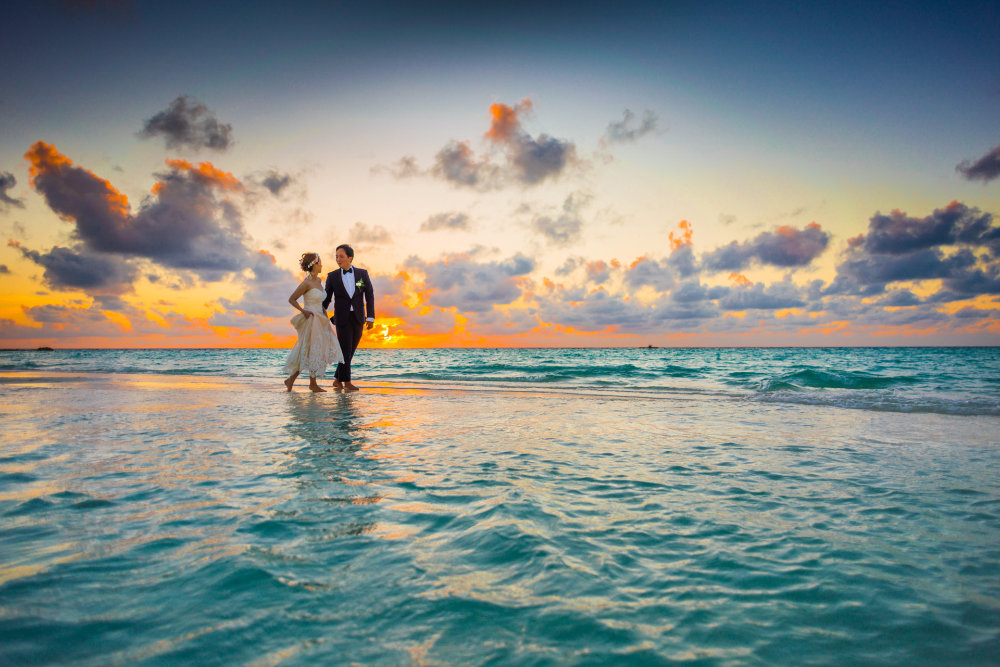 Planning your wedding on a budget
---
We all have a wedding budget that we have to work within. Here are some tips on how to plan for your wedding on a smaller budget.